CIPD Word Count Policy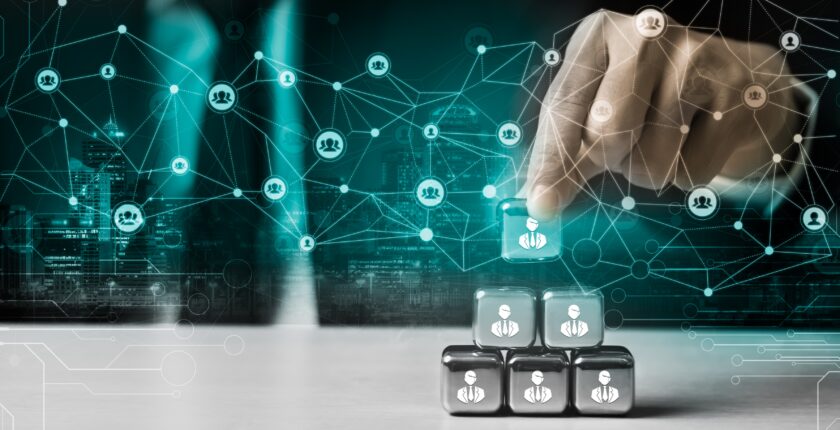 | Word Count | 10% Leeway | Minimum Words | Maximum Words |
| --- | --- | --- | --- |
| 500 | 50 | 450 | 550 |
| 1000 | 100 | 900 | 1100 |
| 1500 | 150 | 1350 | 1650 |
| 2500 | 250 | 2250 | 2750 |
| 3000 | 300 | 2700 | 3300 |
| 3500 | 350 | 3150 | 3850 |
| 3900 | 390 | 3510 | 4290 |
Are you drawing a blank on where to start writing your CIPD assignment? Well, writing an academic essay is not as challenging a task as it might be if you have appropriate guidance.
Moreover, owing to the fact that the CIPD assignments are mainly part of your HR or L&D CIPD certification, you need to prepare well to write a winning assignment response within the required word count and score a pass without a hassle.
What is CIPD Course?
CIPD is an autonomous chartered institute that aims to promote human resources professional competency and effectiveness in different business operations. Having been founded a century ago, the CIPD is licensed by the royal charter to operate across the UK. However, the CIPD has expanded into other regions and currently, it has offices in Asia.
CIPD membership is available to HR professionals who have completed the CIPD qualification and have been certified. However, the type of CIPD qualification awarded determines the type of membership available for you.
What is the Structure of CIPD?
The CIPD is structured into three levels in which three distinct qualifications are provided to suit people in different career points.
CIPD Level 3
CIPD Level 3 Foundations Certificate in People Practice provides you with a firm foundation in all aspects of Human Resources. It helps you to develop critical HR skills and competencies and provides you with the expertise and courage to perform more effectively.
As such, you will bring value to the HR role and your organisation as a whole. Four core units must be completed to attain the Level 3 CIPD certification.
CIPD Level 5
CIPD Level 5 Associate Diploma in People Management/Organisational Learning & Development will provide you with a comprehensive perspective on the organizational challenges that HR or L&D practitioners face thus allowing you to further strengthen your analytical, problem-solving and decision-making skills.
You require to complete 3 core modules, 3 specialist HR/L&D units and 1 optional unit to be awarded a Level 5 CIPD Diploma certification.
CIPD Level 7
CIPD Level 7 Advanced Diplomas in Strategic People Management and Strategic Learning and Development is the highest CIPD level that provides you with knowledge and competencies to develop and implement strategic and innovative solutions to support organizational growth and performance as an HR or L&D professional.
You will require to complete 4 core modules, 3 specialist units and 1 optional unit to be awarded Level 7 CIPD Advanced Diploma Certification.
Top Tips to Pass CIPD Assignments
The CIPD courses do not require you to simply study the concepts and reproduce them in the assignments. However, you will be required to internalize it and deliver applicable HR or L&D solutions. Besides, you can't afford back-and-forth classes because it will delay you and thereby cost you a fortune.
For this reason, you need to earn a high mark on your assignments. Moreover, the CIPD course levels require you to successfully complete a level before progressing on to the next.
So, here are a few top tips on how to write answers to your CIPD questions to ensure you score high marks.
Plan it Out
For beginners, be well prepared. Double-check the submission date, get the assignment brief as well as the assessment criteria. These are the core components that will ensure you effectively plan how to respond to your assignment questions.
Also, skim through relevant topic related texts, zero in the expected readings and jot down some notes as you go through them. By doing so, you can map out your initial impression of what is expected.
More importantly, plan your timelines appropriately, so that you can have adequate time to outline, research, draft and submit assignments.
Do Not Limit Yourself
You have found a good quiet place from all distractions and you want to start writing your assignment. Alas! You cannot think of any ideas. Just breathe in, you don't have to be a perfectionist.  Simply write down any and all the ideas about the assignment that comes into your mind.
As you do this, your brain will subconsciously start joining the dots. The more you write, the clearer what you wanted to write for your CIPD essay or business report will get.
This idea also applies to procrastination. It is normal that you will try to procrastinate your essay assignment, especially when you feel it is a bit difficult to write. However, once you begin, it only gets much easy to strike a flow.
Bring Out the Academic in You
Academic writing is unlike every other writing style since it is more formal. Moreover, it includes citations for other texts, research, and idea that support your arguments or views.
Even though the approach is formal, it is essential to write in good clear and grammatically-correct English. Academic papers are more formal and need critical thinking to respond to the questions asked while building upon the existing ideas.
Besides, HR professionals will often be required to write different business reports in their practice. So, this is the time to get it written. When writing your essay assignment, consider explaining the jargon that your readers may not understand.
Acronyms that are not commonly understood, should be mentioned in full the first time when used followed by the acronym in brackets – you can then use the acronym after that.
Moreover, you will require course materials and other relevant resources to help you support your views adequately. So, when looking for sources, be sure to stick to peer-reviews journals, articles and other academic materials for ideas.
Blogs and other unreferenced sources are not acceptable in academic writing.  Therefore, you have to use your research skills to do wider research through several journal articles to find the right content for your assignment and personal consumption as well.
Cite as You Write
Citing and referencing is essential part of writing a winning CIPD assignment. Academic journals and articles offer validity to your essay as well as a source of new information to include in your assignment.
Good academic writing practice recommends that you in-text cite your sources in the main body and include it in a reference list.
CIPD assignment requires the use of the Harvard style of referencing. Therefore, it is essential that you get familiar with this style early enough to reduce your load in the later stages of writing your assignment.
The Final Polish
To conclude your writing your assignment, make sure you are sticking to the required word count for your assignment. Once you are satisfied with what you have written, let it rest for a few hours.
Go through it again after a good rest so that you can look at it with a fresh and clear perspective. This is the time to do a spell check, grammatical correctness and review if you cited the sources as required and your formatting is on point.
Finally, you can ask one of your trusted friends or coursemate to go over it and assess its readability. If they give it a green light, you can then submit it.
Why Use CIPD Assignment Writing Help?
The main purpose of CIPD assignment help writing services is to learners' academic journey and make it as memorable as possible while ensuring they score the highest possible marks. The CIPD assignment writing help services provide both the students and HR professionals with professional help throughout their CIPD journey regardless of the CIPD Level they are in.
Moreover, CIPD assignment writing services have experienced and highly qualified professional writers who will offer you affordable and reliable CIPD assignment writing services.
Where Can I Get Help With My CIPD Assignments?
If you are in need of CIPD assignment help, you have come to the right place. Here is why we are one of the leading CIPD assignment writing services:
High-Quality Assignment
We provide CIPD assignment writing help services to students no matter the level they are at. Our writers are all English language natives who will deliver you high-quality CIPD assignment solutions that grammatically error free.
CIPD Qualified Expert Writers
Our CIPD qualified expert writers have vast experience in writing CIPD assignments. They will conduct thorough research on your assignment topic and before they start crafting the response from scratch. They will cite all the references they use and ensure they are included in the reference list. The result is that you will receive an original plagiarism free assignment response that will deliver you excellent grades.
24/7 Customer Support
Our customer support operates round the clock to answer any of your queries and worries at any time. Whether you come in the middle of the night, early morning hours, you will get help.
Wide Range of CIPD Assignments
We offer a wide range of CIPD assignments including essays, business reports, case studies, answering questions, homework and all assignments pertaining to your CIPD level. The majority of our writers have Level 7 Advanced Diploma qualifications with experience in different human resources fields.
Timely Delivery
You don't have to worry about late deliveries because our expert writers will write you an assignment as soon as you make your payment. This way, you will receive your assignment as soon as possible, go through it and ensure it is what you wanted before submitting it.
Complete Refund Policy
With our complete refund policy, the writers will work to ensure you receive a high-quality assignment document that meets your expectations.
Secure Payment Options
All our payment options are well-secured against online payment frauds, theft of information and any cyber financial theft. Whichever, the option you choose to use, you can be sure of making a safe payment to us.
Need CIPD Assignments Help?
When writing CIPD assignments, make sure your word count is within the required range. Should you need CIPD assignment writing help, contact us now to get a high-quality assignment with help at affordable prices.