7IBI Investigating a Business Issue from a Human Resources Perspective
June 13, 2020

Posted by:

Harry King

Category:

CIPD Level 7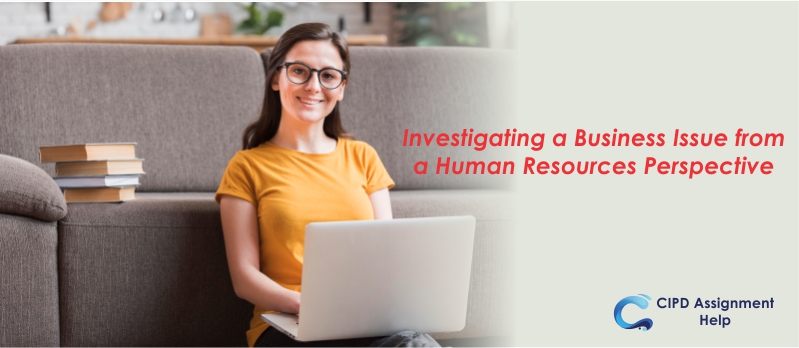 The 7IBI Investigating a Business Issue from a Human Resources Perspective is a CIPD module. It offers the opportunity for learners to demonstrate the ability to diagnose and investigate a live, complex business issue from a human resource perspective. It also allows learners to identify the work within the body of contemporary knowledge, collect and analyze data, derive supportable conclusions, and make practical and actionable recommendations for change, improve or enhance the current practice.
The application of the nature of the report requires a critical evaluative approach, empirical investigating, and analysis with a combination of academic research and business report writing skills. Moreover, it requires deliberation on the implications for professional practice from an ethical, professional as well as continuous professional development viewpoint.
Who is Suitable for this Module?
Those who are suited for this CIPD module include the following:
Have responsibility for HR decision making within an organization at an operational, strategic, or tactical level.
Have responsibilities for the HR function within an organization without a specialist function.
Are employed or independent consultants who support organizations to meet their goals.
Have an HR career and CIPD professional membership ambitions
Are HR professionals in an HR function management role and want to enhance their career.
What are Learning Outcomes?
On completion of 7IBI module, learners will be able to:
Recognize and justify a business idea or issue that is of strategic relevance to the organization.
Critically analyze and discuss the existing literature, modern HR policy, and practice relevant to the chosen issue.
Compare and contrast the relative merits of different research methods and their relevance to different situations.
Start a systematic analysis of quantitative and qualitative information and present the outcomes in a clear and consistent format.
Develop and present a persuasive business report.
Write a reflective account of what is learned during the project and how this can be applied in the future.
What is the Assessment Criteria?
Assessment of this module is done through a range of assessment methods to ensure that the learners' outcomes are met. Essentially, assessment is done to allow learners to demonstrate their grasp of concepts and the ability to connect theory to practice.
For 7 IBI all the learning outcomes ought to be assessed by summative assessment. If the learner has to achieve this module, then the assessment must include a 7000-word management research report or approved equivalent.