7ODD Organisation Design and Organisation Development
June 13, 2020

Posted by:

Harry King

Category:

CIPD Level 7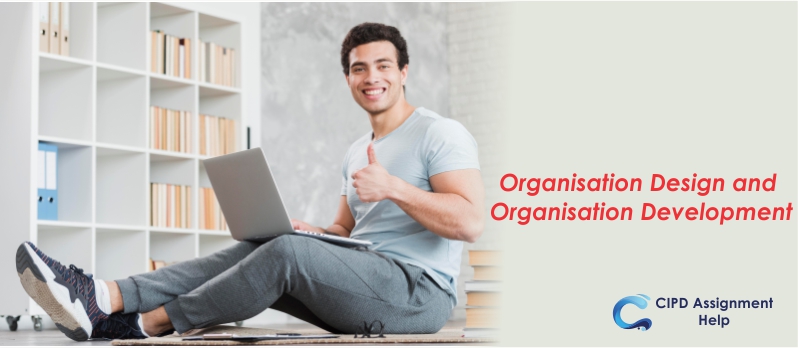 The 7ODD Organization Design and Organization Development is a CIPD module. It focuses on equipping learners with knowledge and skills to develop a critical understanding of the theory and conceptual framework of the organization design. It also enables the development of principles and practices of organization development. Both organization design and organization development are critical to learners' understanding of organizations and how they function and how they exist in the framework of organization theory.
What is the Purpose and Aim of this Module?
This module mainly focuses on decisions that are made on the most appropriate organizational structure(s) to guarantee delivery of the organizational activity. Organization design is concerned with the modeling of an organization to maximize effectiveness and aiming flexibility in the delivery of its services.
By breaking down departmental barriers, forging for improved supply efficiencies, teamwork and collaboration and working towards enhancing customer management and retention, organizations can improve not only their performance but also make sure its targets and goals are attained.
As such, organization design activities focus on finding the most suitable structures, relationships between departments, sections, and allotment of work activities, including the definition of duties, roles, and responsibilities. Organization design has a clear connection to performance management in a manner that effective delivery of work and output is measured and managed.
This unit also focuses on how an organization's culture, values, and environment support and improve organizational performance and adaptability. in definition, organizational development is a planned and systematic approach to enabling sustained organization performance through the involvement of its people. Therefore, this may include how organizational members acquire new knowledge, skills, and behavior to do things differently. This can be a part of the application of continuous enhancement strategies.
Also, the concept of 'learning organization' as an organization development strategy that may be adopted as one of the organizational change activities is explored. The essence of cultural awareness in managing outcomes of design and development strategies, practical application of organization design and development concepts, and the consequences for the effective management of organizations and professional practice are reflected.
As such, this module needs a critical deliberation on theory and practice from a professional and ethical point of view. This is because it offers opportunities for applied learning and continuous professional growth.
Who is Suitable for this Module?
The following are persons suitable to enroll in this module. They include those who:
Have responsibility for HR decision making with the organization's tactical, strategic, or operational level.
Have responsibility for human resource functions within the organization but do not have specialist skills.
Are employed or independent consultants who help organizations in attaining targets or goals.
Have a human resource career and want to fulfill their CIPD professional membership aspirations.
Are human resource professionals in HR functional management role and want to enhance their career.
What are the Learning Outcomes?
On completion of this module, the learners should be able to understand, analyze, and critically evaluate:
The available design options regarding organizational structures and relationships.
The historical and theoretical basis of organizational design and development in the context of value and contribution to the organizational life.
Methods and procedures of organization development and review their strategic effect.
Processes and systems that require being in place to keep such structures and relationships.
Organizational culture, norms, and behaviors.
Change management strategies through the application of organization development strategies that may support organization design and realignment outcomes.
Significance of the HR role in advising on organization design, development choices and supporting their execution.
What is the Assessment Criteria?
At least 50% of the learning outcomes of this module ought to be assessed via summative assessment. The other 50% is assessed through formative assessment activities such as:
Examination
Reports
Integrates work-related activities
Assignments
Case studies
Time constrained test
Projects
Besides, the competency-based assessment may also be used in centers with this approved assessment method. They may choose their assessment activities from the CIPD Assessment Bank or design theirs that must be approved by the CIPD before use.