7CO03 Assignment Example
February 17, 2022

Posted by:

Harry King

Category:

CIPD Level 7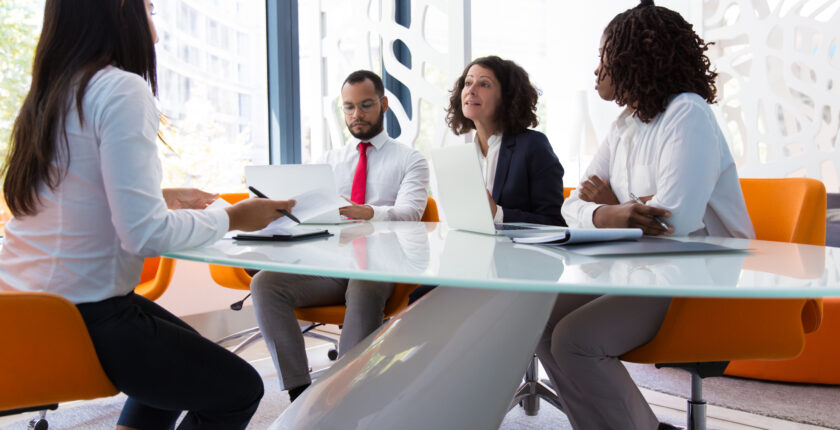 Assessment Criterion 2

 

Justify business improvements in relation to:

●   the promotion of fairness and transparency

●   wellbeing

●   employee voice

●   learning

Starting point
Initial ability (scale 0-10) = 8

Explanation:

In my practice as a human resource professional in my organization, I am committed to promoting fairness and transparency. To begin with, as a people practice professional, I am obligated by law to promote the values of equity, fairness and justice. According to the Equality Act of 2010, human resource professionals must not discriminate against people based on protected characteristics such as age, gender, religion, and beliefs.

Besides, I understand the value of promoting fairness in the organization as outlined by Adams equity theory of motivation (Anubhav, 2021). When employees perceive the presence of fairness in the organization, they are more motivated and likely to demonstrate discretionary behaviours. Moreover, I understand the importance of demonstrating transparency in the organization and how to promote it in the organization. Transparency in the organization allows employees to build trust in the organizational leaders and are more likely to rally behind their vision in pursuit of organizational goals and objectives. On the other hand, lack of transparency may create a rift between junior employees and senior management, thus negatively affecting workplace culture and their productivity. There are several ways I promote transparency in the organization, key among them is ensuring that there are open channels of communication. Similarly, I ensure that I communicate clearly and consistently to keep employees apprised with the state of the organization, key milestones and changes.

I also understand the importance of employee wellbeing and my role in promoting it. Notably, the CIPD Survey report of 2020 about health and wellbeing at work indicated that there had been a significant increase in the level of employee-related stress and absence at work (Marinaki, 2020). In addition, lack of employee wellbeing in the organization causes increased rates of presenteeism, all of which have huge financial costs on employers. I understand employee wellbeing as employees' physical, mental and physical health resulting from the dynamics or outside their domain, such as work and relationships. To improve the health and wellbeing of employees in my organization, I have advocated and facilitated the implementation of employees' financial, physical, mental, and work-life balance benefits. As a result of better employee wellbeing, my organization has benefited through increased employee morale productivity and helped the organization recruit and retain better talents.

I also understand the value of employee voice in the organization and how to promote it within the organization. In particular, I believe that employee voice is a key ingredient that can help un ensuring employees remain engaged and motivated (Circle, 2021). I engage in several strategies as ways of promoting employee voice; these strategies include encouraging employee feedback, carrying out employee engagement surveys one in one meeting with employees, providing a suggestion box and advocating for interested and well-performing workers to participate in the organizations high-level meeting.

Learning and development are also important to me as a human resource professional. Notably, I advocate for the implementation of learning and development opportunities as ways of upskilling and reskilling to improve employees' capabilities and to support their personal and professional growth.

Besides, providing learning opportunities for learning in the organization has had positive impacts not only on employee productivity but on organizational productivity and retention rates.

Nevertheless, while I have implemented learning initiatives through coaching, mentorship, e-learning, organizing seminars, I believe that this is an area that I should engage in at a personal level.

Development objectives

 

I need to:

Embrace the concept of lifelong learning and engage in all company provided training. More specifically, I will be attending training sessions regrading learning about new human resource technology and software's and improving hiring and recruiting techniques.

Importance to me

 

Essential – Important – Useful – Irrelevant

Learning plan

(with dates)

 

Attend training classes on recent human resource technologies and how to improve my hiring and recruiting techniques by April of 2022
Potential ways to evaluate competence

 

Description
Analysis
Evaluation
Synthesis/Creation
Understanding of recent technologies with positive impact on the human resource profession and improving hiring and recruiting techniques.

Attend organizational training classes and review online resources regarding human resource technologies and resourcing.
Improved knowledge of trends in human resource technologies, improvement in the quality of hires.
I will apply the knowledge gained to improve my recruitment and hiring techniques to ensure only the best talents are onboarded to the organization.
Possible threats

·       Lack of training opportunities in the organization

·       Time constraints
Assessment criterion-3

 

Self-evaluate personal and professional integrity in relation to ethical practice, professional courage and influence, and valuing people.
Starting point
Initial ability (scale 0-10) = 7

Explanation:

I have demonstrated personal and professional integrity in my organisation in relation to ethical practice, professionalism, courage, influence, and valuing people. To begin with, I purpose to be a role model to my colleagues and subordinate by being honest and transparent in my actions. This ensures that I present myself as trustworthy and who employees can always approach when an issue arises at work. Besides, I demonstrate responsiveness and accountability for my actions without blaming others.

In addition, I am kind and ephaptic towards others and demonstrate dependability and reliability by always completing the assigned tasks.

I also demonstrate professional courage in my practice as a human resource professional. For instance, I have been a champion for equality, inclusivity, and diversity in my organisation. In addition, guided by Belbin's nine team roles theory, I understand that team members have different capabilities and strengths; it is thus essential to place them and allocate responsibilities that align with their interests for maximum productivity.

Moreover, in line with the Equality Act of 2010, I ensure that no employee in the organisation or recruitment exercises is discriminated against based on protected characteristics. In addition to enhancing inclusivity in the organisation. I promote employee voice and ensure employees contribute to decision-making, especially on matters related to their work and performance. For instance, I consult them when implementing new reward and recognition programs or a new performance measurement metric. The aforementioned has ensured that employees in my organisation feel valued and fairly treated at work, which increases job satisfaction, improves the organisation's brand, minimises disputes, and promotes retention and work efficiency.

Nevertheless, despite my commitment to valuing individuals at work and demonstrating professional courage, I should make some improvements, especially in leading change in fear-based environments. Although my organisation's colleagues and subordinates support my change initiatives due to my professional integrity and ability to build positive relationships, I do not feel confident to raise certain issues, especially those that affect superior management in the organisation. In addition, I find it important to improve on my decision-making abilities, especially in an environment of fear.

Development objectives

 

I need to:

Improve on my ability to demonstrate professional courage in raising issues in the workplace that may be contrary to positions of senior leadership in the organization.

I also need to apprise myself with employment laws as the basis of raising issues particularly those that relate to compliance.

Importance to me

 

Essential – Important – Useful – Irrelevant
Learning plan

(with dates)

 

I will review the CIPD professional map to establish the core knowledge and behaviours I need to build my confidence when raising matters that conflict with the position of senior management in the organization by the end of February 2022.

I will review online resources and reading materials to apprise myself with employment laws and my rights as a people professional in raising mater that conflict with senior management to equip myself with facts as I advocate for compliance by the end of March 2021

Potential ways to evaluate competence  
Description
Analysis
Evaluation
Synthesis/Creation

Demonstrating professional courage and ability to raise issues that conflict with those of the organization

Review online resources and CIPD professional map for the key knowledge and behaviours to acquire as well as research key employment laws.
Knowledge of employment laws and key core knowledge, behaviours and competencies necessary to demonstrate confidence in the face of opposition.
I will use the knowledge gained to influence implementation of policies that lead to a positive workplace environment and minimize employee claims.
Possible threats

Resistance by senior management in the organization to support my proposals.
Assessment criterion-4

 

Assess the impact of collaboration across cultural, geographic and professional boundaries, including the value of embracing difference. 
Starting point
Initial ability (scale 0-10) = 8

Explanation:

I understand the essence of diversity in the workplace and implement it by recruiting workers from different backgrounds regarding religion, ethnicity, culture, sexual orientation, gender and educational backgrounds. Notably, ensuring diversity in the organization has allowed me to bring numerous benefits to my organization. For example, by recruiting from diverse talent pools, I have ensured that employees required to the organization are from different talents, experiences, and skillsets; this has fostered the development of creative and innovative solutions. In the absence of diversity, I believe that the workforce would be homogenized and could use standard approaches to problem-solving, limiting growth and innovation.

Besides, by promoting diversity in the organization, I have created a competitive working environment, which has led to creative thinking and the development of unique solutions that have been key to organizational growth. Most importantly, diversity in the organization has helped attract and retain workers. The aforementioned is consistent with numerous studies showing that millennials and generation Z workers are more receptive and willing to work in workplaces that promote diversity and equality (WSU, 2021).

Another way I have demonstrated diversity in the workplace is by ensuring that equality and fairness are promoted. The aforementioned is consistent with the Equality Act of 2010 that obligates employers to treat employees equally and avoid discrimination. To this end, I advocate for equal pay to all workers for equal work and publishing gender pay gap information.

It is worth pointing out that in my efforts to promote diversity and inclusivity, I understand that this benefit both employers and individual employees. This is because diverse teams bring various skills, knowledge, experiences and perspectives that are learning opportunities to others when shared. Moreover, diverse teams foster collaboration and camaraderie, vital in building employee motivation and a positive working environment.

I also work inclusively with all co-workers in the workplace and support the organization in creating a more inclusive culture. For instance, regardless of their backgrounds, all workers have equal opportunities for career growth. The aforementioned is instrumental in building employee loyalty and motivating them to demonstrate discretionary behaviours. Moreover, employees in an inclusive workplace are more motivated and experience job satisfaction. This is because they feel safe and comfortable at work and are valued for their contributions to the organization. Besides, the organization benefits from a wider talent pool by promoting inclusivity. As mentioned earlier, diversity and inclusivity attract more employees to work in be organization and is also an effective way for the organization to expand its search for qualified employees.

In addition, I promote positive attitudes and collaboration in the organization. I achieve this by treating all employees with respect. When employees feel respect, they develop a sense of belonging and increase their productivity. To promote positive attitudes in the workplace, I prioritize onboarding and training, treat employees respectfully, and encourage communication and collaboration.

Development objectives

 

I need to:

In the age of digital technology, I need to apprise myself to new ways of ensuring collaboration in the organization using software's and online collaboration tools.

Importance to me

 

Essential – Important – Useful – Irrelevant
Learning plan

(with dates)

 

By April 2022, I need to be conversant and competent in the use of digital software's such as Microsoft teams and video conferencing to enhance collaboration and simultaneous execution of tasks by remote teams.
Potential ways to evaluate competence
Description
Analysis
Evaluation
Synthesis/Creation

Promoting positive attitudes

Knowledge of digital technologies and how to integrate them to workplace teams for increased collaboration and productivity.
Enhanced cohesion and collaboration by workplace teams leading to increase in creativity, innovation and overall productivity.
I will use the knowledge gained to implement new digital technologies in the workplace to foster collaboration among workplace teams,
Possible threats

Lack of organizational support through training and development
Complexity of digital technology and lack of buy in from employees when rolling out collaborative tools.
Assessment criterion-6

 

Discuss how business acumen can deliver commercial benefits and manage resilience.
Starting point
Initial ability (scale 0-10) = 7

Explanation:

Notably, I understand the different ways that my organisation operates and my role in ensuring its goals and objectives are achieved by aligning people practices with the goals and objectives. Besides, a self-reflection informs me of my different business acumen skills. For instance, I possess leadership and management skills which are key components of business acumen. I demonstrate leadership skills by being a role model to colleagues and subordinates, creating a culture of respect, and prioritising workers' needs, which builds cohesion and enhances work efficiency. Some of the leadership skills I possess include commitment, trustworthiness, time management, organisational skills, self-motivation, integrity, honesty, motivation skills and delegation skills.

Moreover, I can demonstrate financial acumen skills such as effective use of financial statement analysis tools, budget preparation and implementation, and the ability to analyse financial records and financial performance metrics. The aforementioned skills are important and help me understand the financial implications of human resource policies. For instance, I ensure, I oversee hiring and recruitment processes that onboard the best talents and implement reward and recognition policies to boost job satisfaction and retention. The aforementioned ensures that the organisation has the most qualified employees to enhance work efficiency and reduce recruitment costs. This has a positive implication on the organisation's bottom line.

Besides, I possess strategic thinking skills; as such, I can devise and implement effective plans to deal with different situations and ensure the stability and growth of the organisation. To enhance my strategic thinking skills, I have gained knowledge about the use of PESTLE and the SWOT analysis frameworks that have improved my understanding of external and internal factors affecting the business. This ensures that I analyse the business environment and implement effective strategic responses to enhance success.

Moreover, I possess analytical and analytical thinking skills which ate essentially for business acumen. I leverage different business and human resource tools to gather, collect, analyse, and make connections and inferences, thus giving different perspectives insights regarding problems and scenarios. Moreover, I posse's problem-solving skills, which are vital for business acumen; as such, I can handle challenging and unexpected situations effectively to ensure the business remains stable. Some of the problem-solving skills that I have include team-building skills, which helps me organise team members towards the pursuit of organisational goals and objectives. I also posse's communication skills. This helps me communicate organisational policies, collect and give feedback to employees, and foster collaboration.

Besides, I understand the importance of aligning the organisation's products and services with the human resource department to ensure maximum customer satisfaction. This entails ensuring the organisation has the most competent employees who are efficient at work and produce quality products and services. This promotes retention of existing customers, facilitates attraction of new customers and boosts sales. Overall the aforementioned efforts contribute to maximising the organisation's bottom line.

Nevertheless, I recognise that I must improve my communication skills. One of the roles of a people professional is collaborating with workers to develop and implement effective people practice skills. Besides, people professionals must consistently keep the workforce informed regarding the policies being pursued by the organisation. Poor communication can be a source of workplace conflict, lead to loss of trust for top management by employees, and negatively affect employee productivity. On the other hand, poor communication can promote transparency and improve employee morale leading to enhanced performance.

Development objectives

 

I need to: to engage in an online course to improve my communication skills. Notably I understand that communication skills are beneficial in any business situation and can help in building business acumen. In particular I need to gain public speaking skills.

Importance to me

 

Essential – Important – Useful – Irrelevant
Learning plan

(with dates)

 

By April of 2022, I will have enrolled to an online communication class to polish my communication skills particularly with regards to public speaking.
Potential ways to evaluate competence

 

Description
Analysis
Evaluation
Synthesis/Creation

Improve communication skills

Enrol to a communication course to improve my communication skills
Enhanced communication skills and positive feedback from my work colleagues and immediate supervisors.
Demonstration of communication capabilities in the organization. Streamlining of communication and enhanced transparency.
Possible threats

Lack of support to enrol in the online communication class
Time constraints.
Assessment criterion-8
Demonstrate curiosity and passion for deep learning.
Starting point
Initial ability (scale 0-10) = 7

Explanation:

I understand that the learning process should become habitual and should not end once one has graduated from high school or tertiary education. However, I believe that by creating a deep person for learning, I will create a lifetime opportunity for me to explore newer topics and challenges. Besides, it is worth pointing out that ongoing learning and development is the hallmark of professionalism through which individuals improve their competencies and knowledge.

I demonstrate a deep passion for learning by being inquisitive regarding issues and developments in people progression and the wider world of work. I constantly review CIPD factsheets and reading materials, and other human resource materials online to keep myself abreast with the latest trends.

Besides, I seek feedback from colleagues and my immediate supervisors regarding my professional conduct and performance at work and act on it to improve my capabilities and competencies. For instance, in my role as a people professional, my supervisor informed me about my inability to work inclusively with other employees in the organization. While I was not aware of it, I took the feedback seriously and attended a workplace diversity and inclusivity workshop. The aforementioned helped me gain immense knowledge to rate people with respect, promote fairness and equality at work and ensure employee voice is heard and acted upon.

Another way I demonstrate curiosity and deep passion for learning is by connecting with peers in the organization and outside for benchmarking and sharing good practice, and anticipating future priorities and practice in the people professional (DZConneX, 2021). For example, by attending professional events, I can network and build new relationships and leads regarding potential areas of learning and development. For example, in the last professional event I attended, I brainstormed with peers regarding the direction of the people profession. As a result, we agreed that technology would become more and more integrated in human resource practices. The aforementioned inspired me to develop an interest in learning about digital technologies in the human resource profession and, as such, listed it as part of my professional development goals.

It is important to note that while I develop an interest in deep learning and development, I also champion implementing training and development in the organization. In the fast-paced environment of the 21st century, all professionals need to engage in upskilling and reskilling to ensure they match their current and future skills demands. I have therefore advocated for the implementation of training opportunities in organizations focusing on leadership, strategic thinking, and instilling workers with soft skills such as adaptability, technological savviness, and critical thinking abilities.

To fulfil the aforementioned, I first focus on identifying learning and development needs to establish the organizations current and future capability needs and assess them against existing attitudes, skills levels and knowledge. This helps with the identification of gaps and interpretation of the specific skills that employees should have.

While many ways can be used to assess peoples learning needs, I prefer using the RAM approach (Relevance, Alignment & Measurement with regards to relevance, I assess how current and future learning provisions meet opportunities and challenges for business. This ensures that implemented training initiatives have a positive return on investment since the skills and knowledge gained from the training are applicable. Alignment entails ensuring that the learning and development initiatives are aligned with the organization's strategy and performance needs. The aforementioned is also integral in bringing a sense of focus and purpose. This is because even as the workers undergo the training, they can relate their work and how they contribute to achieving organizational goals and objectives. Lastly, measurement assesses the impact of the learning and development engagement and is part of the evaluation process.

Nevertheless, I find that there are areas I should improve on regarding learning and development, including identifying effective learning and facilitation methods to support learning strategy.

Development objectives

 

I need to:

I need to determine the range of learning and facilitation methods to support learning strategy. While learning and development are important in the organization, they must be implemented in a way that produces the best outcome in terms of efficiency. Therefore, I need to appraise myself with different learning methods that are convenient in my organization: e-learning, blended learning, and on-the-job training.

Importance to me

 

Essential – Important – Useful – Irrelevant
Learning plan

(with dates)

 

By the end of April of 2022, I will have learned about the learning and facilitation methods that support the learning strategy in my organization. I will focus on three learning facilitation methods: blended approach, e-learning and on-the-job training.
By march 2022, I need to attended 2 people profession events to apprise myself with trends in the labour market and the profession.

Potential ways to evaluate competence  
Description
Analysis
Evaluation
Synthesis/Creation

Knowledge of a wide range of learning and facilitation methods to support organizations learning strategy.

Attend people profession events

Attending people profession events, reviewing online resources and consulting employees and senior management regarding the use of on the job training blended approach or e learning and delivering of learning and development strategy.
Improved delivery of learning and development strategy.

Understanding of current and future trends in adult and people profession

Successful implementation of a learning and development initiative.
Possible threats

Complexity of the learning process
Inability to match learning facilitation method with the organizations learning strategy
Lack of support for the learning facilitation methods selected.
Assessment criterion-10

 

Discuss the merits of evidence-based critical thinking based upon a range of data analytics, across a wide range of current business topics.
Starting point
Initial ability (scale 0-10) = 7

Explanation:

People analytics refers to a data-driven approach towards improving people-related decisions purposefully to advance success for individual employees and the organization. As such, I understand the innumerable benefits of evidence-based critical thinking based on data analytics in the organization.

As a people professional, it is essential that I make factual and merited decisions. Wrong decisions may lead to the recruitment and onboarding of unqualified personnel poor employee performance. A mismatch between employee performance and reward may also cause claims, especially when employees are discriminated against or not rerated fairly. CIPD also indicates that standard approaches to decision-making devoid of evidence-based critical thinking are prone to errors and bias, leading to the making of wrong decisions (CIPD, 2021).

I, therefore, use people analytics to streamline recruitment and diversify hiring. For example, I rely on people analytics to identify the important characteristics linked with successful hires and apply rigorous proof to evaluate potential candidates based on those characteristics (Vulpen, 2021). As a result, the recruitment process becomes faster, and the talent pool increases significantly, thus increasing the likelihood of hiring the perfect match for the organization. Besides, people analytics allow me to benchmark against the industry. I achieve this by harnessing the publicly available data to identify potential recruitment sources and comparing my organization with competitors to identify best practices during hiring. This improves the quality of hires and promotes retention since hired employees will n match the skills, knowledge and attitude required for the vacant role.

Moreover, I use people analytic tools such as the human resource dashboard to optimize employee performance. This is because the dashboards highlight critical organizational problems such as diversity, workload and inclusion. This data then informs my response strategies such as promoting employee voice to foster retention, redistributing roles or hiring new employees to reduce the workload, and fostering positive relationships among workers to promote collaboration.

Besides, people analytics can reveal important information regarding the levels of engagement in the organization. This helps implement engagement practices such as conducting focus groups to gain employee feedback, implementing rewards and recognition programs to foster motivation and productivity and streamlining communication in the organization. Consequently, I rely on people analytics to implement employee recognition. Due to enhanced accuracy, I can develop performance-based employee recognition that guarantees fairness and is free from bias.

In addition, I use people analytics to ensure cost savings for my organization. This is achieved by reducing the rates of turnover and optimizing the workforce through workforce planning. For instance, by Using people analytics tools such as IBM, I can predict workers who are prone to learning the organization with up to 95% accuracy (Vulpen, 2021). As a result, I can devise and implement contingency plans or conduct succession planning to minimize workflow disruptions. For instance, whenever I learn that a certain worker is contemplating leaving the organization, I invest in hiring a new worker or grooming another employee to take up the role when it falls vacant through training and gradual assigning of responsibilities.

As the mass of opinions and claims continue to grow, especially due to advancements in technology, the reliability and validity of evidence used for decision-making must never be compromised. I promote evidence-based practice by relying on reliable sources of information such as scientific literature on management, organizational data and stakeholders who include employees, managers and board members and external stakeholders such as suppliers, shareholders and investors.

Development objectives

 

 I need to improve my evidence-based critical thinking abilities by relying on a wide range of people analytics tools to improve decision making.
Importance to me

 

Essential – Important – Useful – Irrelevant
Learning plan

(with dates)

 

I will delve into research to establish effective people analytics tools and effective way of implementing and using them to improve decision making by may 2022.
Potential ways to evaluate competence
Description
Analysis
Evaluation
Synthesis/Creation

Evidence based decision making trough the use of people analytical tools.

 Selection of people analytical stools and research to understand their use benefits
Deeper understanding of people analytical tools and improved decision-making abilities.
Use the people analytical tools to develop strategies that create a positive working environment and optimize the workforce.
Possible threats

Conducting evidence-based practice is time-consuming and costly, leading to opportunity losses. Nevertheless, I believe that I can gradually implement evidence-based practice as a standard of professional practice in my organization through a phased implementation.
References
Anubhav. (2021). Adams' equity theory – the theory of motivation all modern organizations desperately need! | Keka. Keka HR. https://www.keka.com/adams-equity-theory
CIPD. (2021). Evidence-based practice for effective decision-making | Factsheets | CIPD. https://www.cipd.co.uk/knowledge/strategy/analytics/evidence-based-practice-factsheet
Circle, V. (2021, January 29). Employee voice: How to listen and it's benefits. Nurture an Engaged and Satisfied Workforce | Vantage Circle HR Blog. https://blog.vantagecircle.com/employee-voice/
DZConneX. (2021). Continual learning opportunities for HR professionals. DZConneX | Total Talent Solutions. https://www.dzconnex.com/blog/continual-learning-opportunities-for-hr-professionals
Marinaki, A. (2020, August 5). Employee wellbeing: Caring for your people. Recruiting Resources: How to Recruit and Hire Better. https://resources.workable.com/stories-and-insights/employee-wellbeing-caring-for-your-people
Vulpen, E. V. (2021, December 23). What is people analytics? An essential guide. AIHR. https://ww.aihr.com/blog/people-analytics/
WSU. (2021, January 14). 10 benefits of diversity in the workplace. WSU Online MBA. https://onlinemba.wsu.edu/blog/10-benefits-of-diversity-in-the-workplace/