7CO02 Assignment Example
February 16, 2022

Posted by:

Harry King

Category:

CIPD Level 7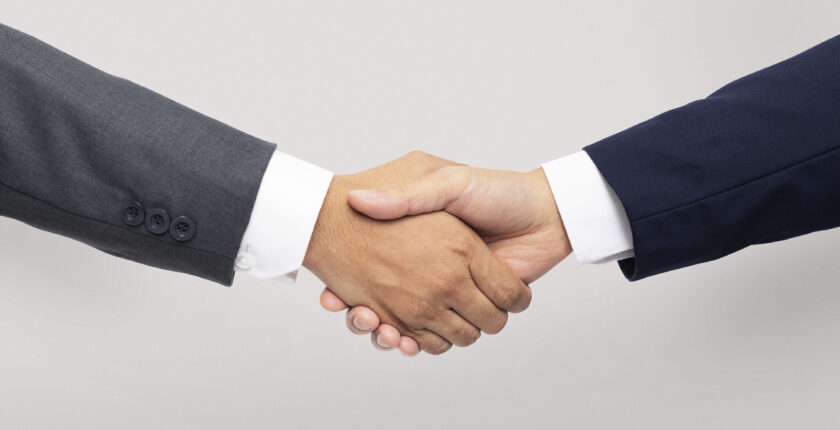 Question 3 – Illustrating your answer with examples, explain how HR and L&D activity can help to promote organisational values
According to Kramer (2021), successful organisations prefer to concentrate their efforts on promoting their values in the marketplace to guarantee that they continue to grow their market share and gain a competitive edge. To ensure that the organisation's value rises or improves in the market, the Learning and Development (L&D) and Human Resource (HR) departments must execute suitable activities to ensure the achievement of such goals. HR is responsible for various tasks promoting organisational principles (HR Profiling Solutions, 2021). These tasks include staff selection, recruitment, training, payroll, and employee relations. Integrity and ethics, creativity and innovation, respect, and the ability to drive organisational success are just a few examples of organisational values. The objective of these principles is to create a dynamic environment in which employees may explore their creativity and abilities, produce creative ideas that contribute to the company's success, respect all human rights and privacy, and eliminate discrimination in all areas of employment.
Employee selection and recruiting are human resource operations that advance an organisation's values (Kapadia, 2021). For example, when a firm enters a new market, and the human resources department is responsible for recruiting and choosing workers, this activity increases the organisation's worth since the individuals in the surrounding environment want to be associated with the company. As a result, the company will have established a favourable implication in the market, and the activity will be regarded as a corporate social responsibility initiative by most individuals in the environment. Consumers will want to associate with the organisation, thereby promoting the organisation's values.
Ashraf (2019) states that when an organisation's human resources department trains and educates its workers, it helps them become more familiar with the organisation's values, such as how to engage with clients and customers. This idea is that workers will better grasp the organisation's goals, objectives, purpose, and vision. They will be more aligned with the organisation's values due to this. Additionally, training and educating employees helps to guarantee that they become used to the company's moral norms. Promoting the organisation's values on the company's website and in the employee handbook helps spread the word about them. Communication of organisational values must be done frequently to guarantee that these principles are ingrained in the organisation's everyday activities.
Any organisation's L&D department guarantee that personnel becomes more adaptable, dexterous, and perceptive to achieve organisational success (Vinikas, 2022). As a result, the learning and development activity of examining the social, technological, economic, and demographic environment in which the business operates has enabled them to bring contextual information to their organisation, and this has assisted in the promotion of organisational value, which is especially important in a highly competitive industry. For example, when human resources engage employees and include them in the organisation's decision-making process, it fosters an environment in which employees trust and become loyal to the organisation, thereby assisting the organisation in promoting its values both externally and internally. Human resource and learning and development activities assist in promoting organisational values because they promote the organisation's culture and provide a direct relationship between the organisation's leadership, the organisation's objectives, and its employees. In addition, human resource and learning and development activities can assist with these values because, after defining the target segment, engaging employees, and conducting performance evaluation, such activities ensure that employees are aware of the organisation's goals and objectives, as well as their respective roles and responsibilities, and they will work towards achieving such goals and objectives, which will, in the long run, improve and maintain organisational values in the industry.
The role of human resources and learning and development in the promotion of values to senior managers of an organisation is to ensure that they are aware of the organisation's overall goals, mission, and vision, as well as to ensure that the employees engage in practises that are consistent with the values (HR Profiling Solutions, 2021). Another responsibility of human resources and learning and development in promoting the values to senior management is to encourage a diversity of opinions and experiences and recognise and celebrate involvement and cooperation in all efforts. Another responsibility is to promote communication focused on achieving openness and inclusivity in the organisation, which will ensure that workers conduct themselves according to the organisation's values and goals.
The human resource activity of rewarding workers who exhibit behaviours and activities that support organisational principles has assisted in promoting these values (OpenStax, 2019). For example, when employees demonstrate honesty and the production of customer value, such behaviours must be recognised and rewarded to guarantee that other employees will emulate these behaviours. Employees who show behaviours consistent with the company's character should not be afraid to get public recognition for their efforts, as this will assist in fostering a culture of indulging in such behaviours, which will ultimately lead to the promotion of such values. Person recognition programmes, such as designating an employee as "employee of the month" or publicising them in the organisation's newsletter, are important tools in promoting organisational values among employees.
L&D departments in all organisations are frequently tasked with the responsibility of maintaining budgets and relationships with organisational stakeholders. So they have a responsibility to maintain a healthy connection with these stakeholders and to represent principles that are not destructive to the organisation (Brassey, Christensen and Dam, 2019). In order to assist promote the organisation's values to other vendors within the industry, L&D managers must, for example, guarantee that vendors are paid on time and maintain a strong relationship with them. This is useful to the firm in terms of obtaining favourable rates for its suppliers. The actions of human resources and learning and development in promoting and supporting diversity in the workplace have also contributed to the promotion of organisational values since it provides an atmosphere that exemplifies effective people management. For example, when organisations make it a point to hire individuals of all religions, genders, races, ethnicities, and sexual orientations, the vast majority of their consumers, will want to connect themselves with such businesses, according to the National Retail Federation. Because a culturally competent organisation attracts more customers, those customers will, in turn, spread the organisation's culture and values to their friends and family members.
When it comes to organisational values, they are frequently seen as the most significant of all since they aid in transforming the organisation's purpose, vision, and objectives into a reality. When it comes to creating a positive organisation's reputation among internal and external stakeholders, the management team must guarantee that they have an HR department or someone who will assist promote the set organisational principles. It is possible to bring organisational ideals to life through modelling, which will aid the organisation in its pursuit of long-term success.
References
Ashraf, S., 2019. How HRM can help an organisation to achieve its goals?. [online] Linkedin.com. Available at: <https://www.linkedin.com/pulse/how-hrm-can-help-organization-achieve-its-goals-shahmeen-ashraf/> [Accessed 7 February 2022].
Brassey, J., Christensen, L. and Dam, N., 2019. The essential components of a successful L&D strategy. [online] McKinsey & Company. Available at: <https://www.mckinsey.com/business-functions/people-and-organizational-performance/our-insights/the-essential-components-of-a-successful-l-and-d-strategy> [Accessed 7 February 2022].
HR Profiling Solutions, 2021. What are the 7 Functions of HR?. [online] HR Profiling Solutions. Available at: <https://www.hrprofilingsolutions.com.au/blogs/aus-blog/what-are-the-7-functions-of-hr/> [Accessed 7 February 2022].
Kapadia, V., 2021. Role of HR in Training and Development | Training and Upskilling of Employees | Gyrus. [online] Gyrus.com. Available at: <https://www.gyrus.com/role-of-hr-in-a-successful-training-and-development-process> [Accessed 7 February 2022].
Kramer, L., 2021. What Strategies Do Companies Employ to Increase Market Share?. [online] Investopedia. Available at: <https://www.investopedia.com/ask/answers/031815/what-strategies-do-companies-employ-increase-market-share.asp> [Accessed 7 February 2022].
OpenStax, 2019. Influencing Employee Performance and Motivation. [online] Opentextbc.ca. Available at: <https://opentextbc.ca/principlesofmanagementopenstax/chapter/influencing-employee-performance-and-motivation/> [Accessed 7 February 2022].
Vinikas, I., 2022. 5 Reasons Why Learning and Development Is So Important for Organisations In 2022. [online] Kaltura. Available at: <https://corp.kaltura.com/blog/learning-and-development-importance/> [Accessed 7 February 2022].
Question 8: Bundles of high-performance work practices (HPWPs), such as those promoted by Pfeffer (1998) and many other researchers, are associated with benefits for organisations and employees including higher business performance and employee satisfaction. What are the main barriers that can sometimes serve to prevent organisations achieving the full benefit from high-performance work practices? Justify your answer.
Packages of high-performance work practise (HPWP) reflect the many methods organisations organise work and guarantee that workers engage in choices that influence their employment and the larger company (Deric, 2020). It is the goal of HPWP to establish an organisation with a high-performance culture where the norms, values, and people resources of the organisation are brought together to create an atmosphere conducive to organisational success. Employee happiness, employee engagement, and company performance are included in the HPWP bundles. In certain circumstances, these bundles may not assist organisations in realising the full benefits of high-performance work practises due to certain roadblocks. There will be a thorough discussion of the obstacles that may occasionally stand in the way of organisations reaping the full advantages of high-performance work methods.
The first barrier is the reluctance of the leaders to eliminate rules and procedures that are suffocating the organisation's performance (Dent Leadership, n.d.). Some leaders and managers are adamant about not empowering their employees by engaging them in training, education, and development to improve their skills, experience, and knowledge. This would encourage employees to become more productive and effective in their jobs, which would benefit the organisation in terms of increased market share and competitive advantage. Examples include policies that prohibit employees from participating in decision-making and sharing their opinions on improving their performance. Policies like these prevent an organisation from reaping the full benefits of high-performance work practises because the organisation will not engage in strategies that will increase employee morale and job satisfaction.
The second barrier to high-performance work practises is inter-personal conflict amongst workers, which poses a danger to any organisation that wishes to profit from such methods (Juneja, n.d.). Whenever employees disagree on the team goals and objectives relating to how they should perform their roles in the organisation, such disagreements result in team members prioritising their own well-being over the success of their colleagues, preventing organisations from reaping the benefits of high-performance work practises. Unsatisfaction between employees and the organisation as a whole occurs when management fails to communicate with and encourage people effectively. Therefore, workers cannot give their all to their employers, resulting in reduced performance and productivity, preventing high-performance work practices from being fully realised.
Third, in certain cases, the absence of proper remuneration and incentive for workers prevents organisations from fully benefiting from high-performance work practises. Organisations must constantly conduct frequent performance evaluations to maintain their competitive advantage. Using this method, the organisation may identify the workers performing at their highest levels and those who need to increase their performance levels. Performance appraisals must be conducted to determine which individuals have given their all to the organisation. This allows the organisation to devise methods of paying or rewarding these employees for their outstanding performance. Workers who are recognised or compensated for surpassing expectations tend to be more motivated and satisfied with their work, which leads to increased productivity and better performance. Employees' motivation and job satisfaction are undermined when an organisation fails to acknowledge and compensate them for high productivity. As a result, employees are less likely to give their all, and the organisation cannot reap the rewards of high-performing workplace practises.
The fourth barrier is the inability to guarantee that job assignments are given to employees in the most flexible manner (Juneja, n.d.). Job rotation and flexibility are essential in organisations since they aid in developing a wide range of abilities and the rise in workers' productivity. Involving job flexibility in an organisation's operations broadens the range of employees' skills, knowledge, and ability. Innovative and new ideas are generated as a consequence, leading to increased production and, eventually, market share and competitive advantage for the company. For example, a company may not accurately assess the degree of employment mobility. With such a barrier in place, people will not fully benefit from their habitual high-performance work practices. Due to a lack of a fully integrated flexible working environment, productivity among workers is negatively affected. When employees have the freedom to work when or where they choose, they are more likely to reach the goals they have set for themselves because they are motivated to do so.
Lastly is the inability of management to enable workers to feel like they are more than simply employees due to a lack of involvement in company operations (Juneja, n.d.). When a company wishes to adjust its workers' levels to improve their performance and productivity, it must first shift the mindsets of those who work there. Organisations that have been successful in reaping the full advantages of high-performance work practises have done so by transforming their workers' mindsets from that of an employee to that of a company owner. For example, management may do this by incorporating the mindset of a high-performance employee programme into their operations to assist them in changing their mindset. Another programme that can be employed to guarantee that the barrier is removed is the thinking patterns for high-performance since this transformative programme has assisted in reshaping the performance of many organisations in the last few years.
The hurdles to organisations that realise the full benefits of high-performance work practice mentioned may be removed by fostering a cohesive culture of high performance. For any organisation that wishes to reap the full advantages of high-performance work practises, top-level management must eliminate restrictions and bottlenecks that prevent workers from increasing their productivity and performance inside the company. Creating flexible rules and processes, particularly those that are devoted, trustworthy, and loyal to the organisation, may help alleviate this problem. In addition, management must develop effective methods for resolving interpersonal problems among employees and managing conflict between the organisation and its employees to ensure that employees devote their full attention to the organisation, resulting in the realisation of the full benefits of high-performing work practises. Creating a flexible work environment, involving workers more deeply in the organisation, and ensuring that staff is recognised and rewarded for their outstanding performance should also be front of mind while making changes.
References
Dent Leadership, n.d. Barriers to Creating High Performance Organisations. [online] Make A Dent Leadership. Available at: <https://www.makeadentleadership.com/barriers-to-implementing-a-high-performance-organization/> [Accessed 7 February 2022].
Deric, A., 2020. High-performance work practices: How to improve organisational performance with HPWPs | CQ Net – Management skills for everyone. [online] CQ Net – Management skills for everyone!. Available at: <https://www.ckju.net/en/dossier/high-performance-work-practices-how-improve-organizational-performance-hpwps> [Accessed 7 February 2022].
Juneja, P., n.d. Common Barriers to the Successful Functioning of High-Performing Teams. [online] Managementstudyguide.com. Available at: <https://www.managementstudyguide.com/common-barriers-to-the-successful-functioning-of-high-performing-teams.htm> [Accessed 7 February 2022].
Question 9: You have been invited to deliver a guest lecture for students on a final year undergraduate HRM programme at a local university. Your brief is to provide students with an insight into your role as a people management professional. What would you highlight as being the main features of your role? Justify your answer with examples.
People management is the process of educating, inspiring, and managing personnel in an organisation to maximise workplace efficiency while also promoting personal development (Indeed Editorial Team, 2021). As a result, they are properly positioned at the centre of assuring the creation and implementation of people strategy and practises to supervise workflow and improve the performance of the workforce. Often, in many organisations, people management experts are held responsible for less favourable organisational actions, such as redundancy programmes or when the organisation engages in dismissal activities.
In the organisations in which they work, people management experts have a variety of tasks to play. Many of these jobs are geared toward managing workers and ensuring that they are actively engaged in improving their performance due to increased organisation productivity (SpriggHR, 2020). People management experts in any organisation are responsible for dealing with interpersonal disputes when they arise. This is one of their primary responsibilities. The inability to carry out their jobs and obligations as necessary due to interpersonal conflict often causes workers to be less productive at work. For example, when two employees disagree about their respective roles and responsibilities in the organisation, which is causing them to perform poorly, the people management profession is frequently called upon to mediate the conflict to promote collaboration and respect among the employees concerned. It is often necessary for the people management expert to intervene and resolve any existing conflict amongst workers for them to be able to focus on the organisation's objectives and goals.
In addition to directing employee training after being hired by the company's human resources department, people management professionals play an important role in organisational development (SHRM, 2021). For example, following the selection and recruitment of employees by human resources, the people management professional is responsible for providing constructive feedback to employees on how to engage in productivity and increase their performance and mentoring such individuals to ensure that they succeed in their new roles. The present staff must also be trained on new procedures to ensure that they are updated with the necessary skills and knowledge in the sector. This will guarantee that the organisation does not fall behind in the rapidly changing competitive market.
Managing workers' deadlines is another important function of a people-management specialist (Jonatha, 2020). Employees are constantly needed to guarantee that they accomplish their given work in a timely manner and within the specified time since failing to do so may jeopardise the achievement of the company's goals and objectives. As a result, human resource professionals must make certain that they give workers duties that are doable and create attainable objectives. Examples include assigning tasks to employees that they can do easily while also considering their talents and experience. People management professionals are often called upon or assigned the responsibility of determining if a team has the resources and capabilities to perform their work and setting realistic deadlines and goals that will motivate the team to improve.
Developing a firm's culture is another characteristic job of people management experts in a corporation. Building a business culture guarantees that the organisation's image in the industry improves, leading to increased traffic towards the organisation, leading to competitive advantage and market share increase for the organisation (Jonatha, 2020). People management specialists are often in a position of authority, making it simpler for them to positively impact their workplace and develop long-lasting relationships and rapport with their colleagues, as seen in the following chart. It is often through the relationships that people management professionals develop with their employees that the latter can share their perspectives on the company and the actions they believe should be taken in the organisation to help improve the organisation's operations and integrate a culture to which all employees will subscribe.
While working by a company, people often advance in their careers while still employed by that company. To do this, human resource experts must collaborate with workers on their professional development and ensure that they are aware of their own professional objectives. For example, suppose an employee wishes to advance to a certain level within the organisation after many years of service. In that case, the people management expert is responsible for assisting that individual in achieving their intended professional goals and objectives. People management professionals may help workers accomplish this by establishing personal and professional objectives for them, which will assist them throughout their careers. The frequent meetings that people management professionals have with each employee help them better understand their professional and personal goals and methods in which they may be aided in achieving their objectives.
Compensation planning is another important function people management specialists perform in an organisation (EpicFlow, 2019). Employers that provide effective compensation to employees in any organisation generally see a boost in their performance, increased work satisfaction, and an increase in overall organisational morale. Consequently, human resource managers are often tasked with devising strategies for compensating workers for their contributions to the organisation's success. After completing performance evaluations for each employee, compensation planning is often conducted to identify those individuals who need compensation. The people performance management team often creates performance improvement plans for those employees who will not be compensated and who need to improve their performance to help them improve their performance and ensure that they meet or exceed their professional and organisational goals and objectives.
People management experts must also be equipped with the necessary abilities to manage the personnel inside their respective organisations. People management experts must have a variety of people management abilities, such as active listening, conflict resolution, effective communication, adaptability, and the ability to empower their staff constantly. Possessing these abilities provides people management professionals with the capacity to teach, guide, and inspire workers to continue participating in optimising workplace efficiency and boosting their own professional development. Possessing people management skills also provides an opportunity for people management professionals to position themselves as stronger candidates for future organisational leadership positions due to their ability to manage and influence their subordinates' professional and personal development.
References
EpicFlow, 2019. 7 Benefits of Managing People in the Company – EpicFlow. [online] EpicFlow. Available at: <https://www.epicflow.com/blog/7-benefits-of-managing-people-in-the-company/> [Accessed 7 February 2022].
Indeed Editorial Team, 2021. Guide To People Management: Definition, Tips and Skills | Indeed.com. [online] Indeed Career Guide. Available at: <https://www.indeed.com/career-advice/career-development/guide-to-people-management> [Accessed 7 February 2022].
Jonatha, 2020. What is People Management – Definition, Components & Skills [2020 Updated]. [online] TalenX. Available at: <https://talenx.io/2020/06/15/what-is-people-management/> [Accessed 7 February 2022].
SHRM, 2021. Developing and Sustaining Employee Engagement. [online] SHRM. Available at: <https://www.shrm.org/resourcesandtools/tools-and-samples/toolkits/pages/sustainingemployeeengagement.aspx> [Accessed 7 February 2022].
SpriggHR, 2020. Defining the Objectives of Performance Management • SpriggHR. [online] SpriggHR. Available at: <https://sprigghr.com/blog/performance-management/defining-the-objectives-of-performance-management/> [Accessed 7 February 2022].
Question 16: Whilst there is a great deal of potential for HR and L&D managers to use people data to inform decision-making, there is often a lack of capability amongst people management professionals in this area. To what extent do you agree with this viewpoint? Justify your answer.
Many organisations make decisions about what products and services to introduce into the market, marketing techniques to integrate, branding decisions to make, and how to supply their goods into the market. According to Hagiu and Wright (2020), these decisions are frequently made by the organisation using people data to inform them on the decisions to make to influence its market share and gain competitive advantages in the market. Many types of customer data are gathered in the business sector, including their taste and preferences for different products and services, their buying behaviours, and the demand for certain goods and services, all of which have influenced the operation of many firms. The growth of information technology has also resulted in the evolution of decision-making inside organisations. They have adopted a data-driven culture to make correct and successful judgments. Many contemporary organisations are now integrating data capture and analysis into their decision-making processes, which has prompted many business executives to improve their skills and competency in data mining to enable the integration of analytical tools into their business decision-making practises. Successful organisations, such as Google, have been able to leverage people's data to influence commercial decision-making methods, which has resulted in their success and profitability.
Many successful organisations have demonstrated that using people data to inform decision making is a waste of time (Stansberry, Anderson and Rainie, 2019). Furthermore, it has been shown that many modern organisations cannot utilise people data to make decisions because of a lack of expertise in people management. I do not agree with such a claim. The explanation behind this is that, in today's corporate climate, many organisations have integrated human data to drive their decision-making processes. The argument that there is a shortage of skills among people management experts is speculative since many persons obtain a Master of Business Administration, which is a degree that changes the game entirely. For example, a Master's degree in Business Administration provides a person with the critical thinking and problem-solving skills necessary for executive decision-making and data context relevance.
Another reason for using people data to inform decision making by people management professionals in the use of people data to inform decision making is that the development and democratisation of business intelligence software have empowered many individuals, even those who lack deep-rooted technical expertise, to analyse and extract insights from people data (Stobierski, 2019). When compared to a few years ago, gathering, extracting, and analysing people data for the purpose of data-driven decision-making was a time-consuming job that resulted in delays in decision-making, which negatively affected the profitability of many firms. On the other hand, organisations today need less IT help to develop reports, trends, and insights that aid in the data decision-making process. The development and democratisation of business intelligence technologies have allowed people professionals to utilise people's data to make judgments about earning more revenues, anticipating future market trends, optimising present operational efforts, and creating actionable insights. Many organisations have also used master data management (MDM) approaches, which have allowed these organisations to gather people data, combine it, consolidate it, and analyse it for use in decision-making. As a result, this demonstrates that there are routes through which the people management profession may integrate with their organisations to strengthen their capacity to use people data to guide decision making.
Today, many organisations can utilise people's data to inform decision-making because such organisations have committed to establishing a standard for utilising people's data to inform decision-making (Softjourn Inc, 2020). For example, numerous organisations, such as Tesla, continue to foster critical thinking and curiosity among their staff. The increased use of technology in organisations has resulted in workers participating in dialogues that begin with data at every organisational level. This has allowed them to gain data skills via participation in practises and applications. Many top firms in the United Kingdom and worldwide utilise people data to make choices about their operations. By focusing on people data rather than only on business acumen, they have achieved continual development and expansion. This has been feasible since there has been an improvement in the capacity of people management professionals to utilise people data to support decision-making as a result of organisations' efforts to provide training and development opportunities for their workers to master data skills. Many business leaders continue to urge the use of data to make choices. There is also community support for firms that utilise people's data to make judgments to guarantee that they give high-quality and desired products and services to their clients.
According to Aslam et al. (2018), the advancement of technology and the expansion in globalisation have prompted many multinational firms to invest in data visualisation tools and methods that allow these organisations to interface more effectively with people data. This has caused many human resource professionals to guarantee that HR managers hire personnel and teach their staff how to utilise data visualisation tools and use people data to support decision-making. As a result, I do not agree with the position that there is a dearth of skill among people management professionals in terms of utilising people data to support decision making. Another reason for disagreeing with the idea is that many current organisations have incorporated the usage of information technologies into their business environments and can gather data from their consumers. For example, organisations nowadays may gather survey answers from their consumers about their impressions of the goods and services offered by the organisation and characteristics in the products or services that customers like or would want to see improved. After gathering such information from customers' organisations today, they may analyse it using various data analysis techniques, such as Anova and F and T-tests, and make appropriate judgments that will boost productivity and market share.
There has been an increase in capability among people management professionals in the area of using people data to inform decision making, such as establishing a standard for using people data in the organisation, training, educating, and developing employees who can collect and analyse people data to be used for decision making, and recruiting employees with a Master in Business Administration who have skills and knowledge in using people data to inform decision making.
References
Aslam, A., Eugster, J., Ho, G., Jaumotte, F., Osorio-Buitron, C. and Piazza, R., 2018. Globalisation Helps Spread Knowledge and Technology Across Borders. [online] International Monetary Fund. Available at: <https://blogs.imf.org/2018/04/09/globalization-helps-spread-knowledge-and-technology-across-borders/> [Accessed 7 February 2022].
Hagiu, A. and Wright, J., 2020. When Data Creates Competitive Advantage. [online] Harvard Business Review. Available at: <https://hbr.org/2020/01/when-data-creates-competitive-advantage> [Accessed 7 February 2022].
Softjourn Inc, 2020. Advantages of Data-Driven Decision Making. [online] Softjourn Inc. Available at: <https://softjourn.com/insights/data-driven-decision-making> [Accessed 7 February 2022].
Stansberry, K., Anderson, J. and Rainie, L., 2019. 5. Leading concerns about the future of digital life. [online] Pew Research Center: Internet, Science & Tech. Available at: <https://www.pewresearch.org/internet/2019/10/28/5-leading-concerns-about-the-future-of-digital-life/> [Accessed 7 February 2022].
Stobierski, T., 2019. The Advantages of Data-Driven Decision-Making | HBS Online. [online] Business Insights Blog. Available at: <https://online.hbs.edu/blog/post/data-driven-decision-making> [Accessed 7 February 2022].