5OS04 People Management in an International Context 
August 31, 2021

Posted by:

Harry King

Category:

CIPD Level 5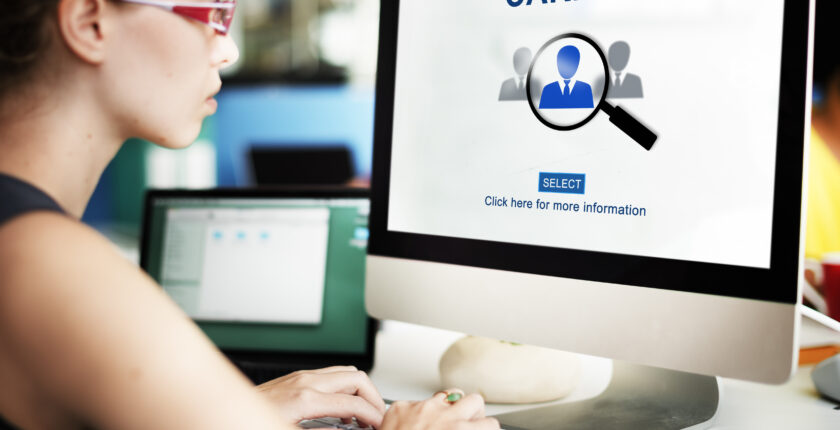 5OS04 People Management in an International Context 
About This Unit
This part of the course entails a global outlook on People Management. When People Management professionals interact with the class, their scope in practice will expand into a worldwide sphere. The widened scope is necessary for modern-day practice because technological innovations have enabled firms to operate across borders. Similarly, people managers in such organisations are also required to exercise HR functions across countries. The unit, therefore, provides an overview of recommendations and difficulties that could streamline people management practice.
What You Will Learn
The unit features analyses of factors identified in international people management cases. From the comments, one can identify the key drivers and advantages of working across borders. Entrants will learn effective policy-making in the global context by considering cultural differences and factors affecting components such as resourcing. Additionally, learners will know why expatriates are mainly hired for international jobs, making effective policies, and taking the proper steps during selection, preparation, and managing overseas repatriation.
This Unit Is Suitable for Persons Who?
Anyone above 18, with an English language background and the drive to pursue People Management, will find the unit enormously impactful. Therefore, the unit is suitable for individuals already working in HR or those seeking vertical career advancement that will see them occupying managerial positions.
Learning Outcomes
Learning Outcome 1
After finishing the unit, one will understand people practice through a multi-dimensional perspective. The CIPD foundation requires that persons eligible for the course demonstrate the following after unit 5OS04:
Learners must analyse management in the international context, providing definitions of international organisations, distinguishing between firms based on their structures, sizes, multi-market occupation, power distribution, resourcing activity, local or international laws, cultures, norms, and infrastructure.
A student who meets the CIPD's expectations must also analyse the factors that fuel employment in the global sphere and the advantages of working internationally. For example, if a student appropriately assesses the factors such as talent management and professional networking, they will have met the first expectation. However, if they further address the advantages like the streamlined transfer of business and technological skills, better communications, performance, cultural awareness, increased business growth rates, and other benefits, they will have sufficient evidence of their understanding.
Third, entrants must give valid explanations that demystify divergent or convergent people management approaches relevant in policy-making and practice. In their descriptions, they must address the natural and conceptual factors influencing the management approaches across regions. Some strategies include the standardization of critical HR practices and localisation surrounded by factors such as acceptance and rejection that emerge from conflicting requirements.
Learning Outcome 2
The second expectation is evidence of an understanding of the challenges experienced in People Management in the international sphere, shown through the following ways:
Persons must assess the factors influencing selection and resourcing when undertaking international tasks. For instance, they can draw from elements depicted in Perlmutter's international firms' orientation and those related to skillsets and behaviors such as acceptance, resilience, and knowledge of terms and conditions of contracts in the global context.
The provision of appropriate reasons explaining the differences between people practices in different regions. This requirement entails delving into how critical practices and solutions are either disregarded, customised, and relayed according to local laws and regulations. The knowledge will prove impactful in ethical practices, diversity and performance issues, motivation, cultural effects, and employee relations.
The consideration of organisational and cultural differences in international people management. The CIPD acknowledges the importance of considering cultural and institutional differences in leadership. To fully understand equality, compensation, and communication measures relevant in the international context, learners must first evaluate the differences in cross-cultural policy-making, state-imposed regulations, approaches, procedures, beliefs, values, and behaviours. Second, by comparing firms in different regions, students can perceive the roles played by the state regulations, labour market trends, norms in L&D management, and financial sectors in the selection of management approaches.
Learning Outcome 3
The CIPD, thirdly, expects learners to understand the significance of international people practice. They are required to present the following:
Comprehensive analyses of international people management roles will highlight students' knowledge of functions that differ across borders and ease of applying effective cross-national people management strategies.
An evaluation of the implications of cross-border people management on policies and practices.
Learning Outcome 4
Lastly, persons taking the unit are required to understand the procedures and advantages of managing expatriates. They must provide the following to sufficiently meet the CIPD threshold:
Detailed evaluations of factors that lead companies to select expatriates for international jobs. In this sub-category, learners cite benefits such as specialised skillsets, high-coping, and returns that set expatriates apart from locally sourced international workers.
Properly explaining selection, onboarding, and expatriates' management when required to move abroad for work. Essentially, learners will cover the distinctions between local and overseas work requirements.
Identifying how people management can reinforce the transitioning process for the overseas workforce and hence students will know the procedures and policies that motivate expatriates at their work.
What Are the Entry Requirements?
The CIPD Foundation recommends the course for individuals with an academic background or serving in HR. However, that does not discredit applicants without HR certifications or who have never played official HR roles because they can also receive phenomenal gains from the CIPD Level 5 Associate Diplomas. Therefore, anyone can apply for the CIPD course with or without HR work experience or academic certifications as long as they can afford the program and are sufficiently motivated to surpass all learning objectives.
How Can We Help?
We are a reputable firm with a well-established service delivery team and support structures that ensure our services meet our clients' quality and speed requirements. The collaborative work schema provides that our customers have the opportunity to optimise the outcomes of our services, adding and modifying sections of their assignments in ways that satisfy personal and coursework requirements. Apart from our teams' speciality skills, we believe in solid partnerships that ensure our clients receive an immense value that will translate into maximum credits and informed professional perspectives.   
Resources
Brewster, C., Houldsworth, E., Sparrow, P. and Vernon, G. (2016) International human resource management. 4th ed. London: CIPD Kogan Page.
CIPD. (n.d) International Journal of Human Resource Management Available at: www.cipd.co.uk/knowledge/journals
Houldsworth, L. (2016) International culture. Factsheet. London: Chartered Institute of Personnel and Development. Available at: www.cipd.co.uk/knowledge/culture/working-environment/international-culturefactsheet
Houldsworth, L. (2016) International resourcing and selection. Factsheet. London: Chartered Institute of Personnel and Development. Available at: www.cipd.co.uk/knowledge/strategy/resourcing/international-factsheet
London: Chartered Institute of Personnel and Development (CIPD). (2016) International talent management. Factsheet. Available at: www.cipd.co.uk/knowledge/strategy/resourcing/international-talent-factsheet
McNulty, Y. and Inkson, K. (2013) Managing expatriates: a return on investment approach. New York: Business Expert Press. Available at:  www.businessexpertpress.com
People Management. (n.d) Personnel Review. Available at: www.peoplemanagement.co.uk/
Taylor, S. (2018) Resourcing and talent management. 7th ed. London: CIPD Kogan Page. [Forthcoming, 8th ed., December 2021.]
The Chartered Institute of Personnel and Development (CIPD). (n.d.) Available at: www.cipd.co.uk