5OS04 Assignment Example
December 19, 2021

Posted by:

Harry King

Category:

CIPD Level 5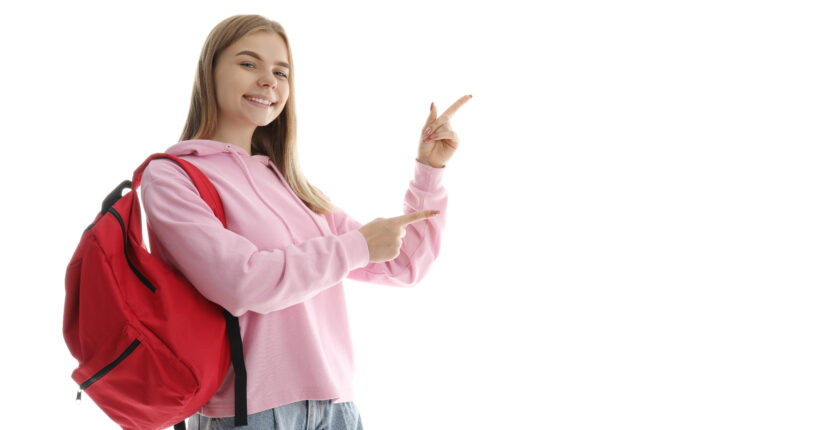 Questions
Task 1– Article
Your manager has asked you to produce a professional article that educates employees on the complexities of managing people in an international context. This will be made available to all employees both nationally and internationally. It should be presented formally and include a range of sources, research and models.
Your article should be broken down into three themes and cover the following:
Theme 1
Examine the contextual factors of an international organisation (AC 1.1)
Assess the drivers and benefits of employment in an international context (AC 1.2)
Explain convergent or divergent approaches to inform people management policy and practice choices (AC 1.3)
Theme 2
Evaluate the factors to be considered when selecting and resourcing for international assignments (AC 2.1)
Explain why people practices can vary across international boundaries (AC 2.2)
Evaluate the cultural and institutional differences to be considered when managing international people practice (AC 2.3) 
Theme 3
Evaluate the function of people practice in an international organisational context (AC 3.1)
Consider the practices and policies that are shaped by the international context (AC 3.2)
Task 2 – Briefing Paper
As part of the drive to educate staff about the current changes, your manager also feels that further guidance is needed around expatriates.  You have been asked to generate a short briefing paper that addresses the following areas:
Evaluate the reasons that companies use expatriates for international working (AC 4.1)
Explain the process for selecting, preparing and managing expatriates for overseas relocation for work (AC 4.2)
Explain how people practice can support re-entry and resettlement of overseas workers (AC 4.3)
This briefing paper needs to contain clear, easy to follow information that can be read by any staff member. It should contain research and references and educate the reader.
Answers
Theme 1: Global Enterprises
Contextual Elements of a Global Enterprise
According to research on performance appraisal in businesses, the organizational environment is critical for successfully achieving the company's goals and objectives, which emphasize high levels of employee performance. As a result, in the broader context of corporate globalization, authors concentrate on describing the role of specific organizational environments in which employee performance reviews occur and the interest in future study in the larger cross-cultural context (Bose & Dey, 2018). Experts also emphasize the importance of the social context in employee performance rating, citing contextual elements such as perceived organizational support, organizational culture, and the quality of member-leader exchange (connection) (Rusu, Avasilcăi & Huţu, 2016). Indeed, employee views of system practices and leader behaviors were linked to the organizational context, as were employees' trust in team management and organizational citizenship behavior.
In business and management, managerial coaching has gained traction as an effective method for influencing employees' attitudes and behaviors. Executive coaching describes a manager or leader who works as a coach and encourages learning in the workplace through certain behaviors that allow employees to learn and grow (Abid et al., 2019). Ideally, this management was found to be linked to a variety of organizational outcomes, including improved performance, personality, innovative work behavior, gratification, extra-role performance, commitment to the organization, role clarity, goal accomplishment, integrity, learning, psychological capital, proactive career behaviors, well-being, adaptability, and decreased turnover intention.
The logic of the Social Exchange Theory has been used to establish a hypothesis of direct and indirect links between study variables. A fundamental theoretical framework is utilized as an explanatory tool for comprehending reciprocity-based exchange relationships between managers and subordinates. SET is based on the idea that employees favor one another and expect something in return (International Labour Office, 2011). Exchanging favors, for example, is frequently encouraged by managers in the context of a manager–subordinate relationship and is then returned by subordinates to build trust, hard work, and devotion to the organization (Caligiuri et al., 2020). As a result, because it provides the conceptual framework for empirical investigations on organizational outcomes, this method has attracted a lot of interest.
Besides, Caligiuri et al. (2020) suggests that managerial coaching is an essential approach for improving learning processes and as an active learning process in which individuals shape their teaching practices and experiences. Subsequently, coaching could help people thrive at work by providing precise and constructive performance feedback and disseminating the knowledge needed to improve performance.
Merits and Propellers of Employment in a Global Setting
Educational Level
The importance of education in determining economic growth has been established. Higher educational attainment results in a more educated and productive workforce, producing higher-quality goods and services more efficiently, laying the groundwork for quicker economic expansion and improved living standards (Cristiani & Peiró, 2018). Demand for secondary schooling, including vocational education and training, is increasing as progress toward the Millennium Development Goal and the UNESCO-led Education for All project is made. Countries from all areas and at all levels of development strive to guarantee that primary education is sufficient to prepare students for vocational and further education appropriately. Scholars have compiled data from the UNESCO Institute for Statistics to indicate significant progress in educational attainment over time and significant disparities between countries (Gahlawat & Kundu, 2019). In developing countries, the average number of years spent in school for persons aged 15–24 years climbed from 3.15 in 1950 to almost 8.5 in 2010 (Ayub & Smith, 2018). In the same period, the average number of years spent in school for 15–24-year-olds in developed countries increased from nearly seven to more than 10. The number of years spent in education for girls in underdeveloped nations was 84 percent that of boys, whereas in advanced countries it was 98 percent.
Equitable and Inclusive Growth
The aspirations of the G20 countries to inclusive and balanced growth and the international community's obligations to a global decrease in poverty encourage efforts to increase access to quality education and training. Therefore, rising female labor market participation rates and educational attainment levels lead to greater social equality between men and women. Essentially, women often outperform men in school. On the other hand, women confront numerous obstacles in their pursuit of equal career opportunities and treatment (Rusu, Avasilcăi & Huţu, 2016). Gaining new and higher-level skills can assist more women in entering the labor market while also contributing to reducing gender inequities. Ideally, early education and young employment are the most effective ways to combat working-class marginalization. Young individuals who are not integrated into the labor market at a young age are more likely to face long-term lower pay and job insecurity (García-Carbonell et al., 2018). Youth unemployment rates are inversely proportionate to educational attainment.
Convergent And Divergent Approaches In HRM
The world is becoming more competitive and turbulent than ever, prompting businesses to seek a competitive edge whenever and wherever they can. Firms are looking to more inventive sources for competitive advantage as traditional sources and means such as cash, technology, and location become less critical (Greenwood & Van Buren, 2017). Managing human resources is one of them. Previously considered a personnel department function, it is now frequently shared among managers and non-managers, personnel directors, and line managers (Abid et al., 2019). While there are various ways that HRM policies and practices can help businesses obtain a competitive edge, gathering data on generalizable policies and procedures that are consistently viewed as fundamental to human resource management is the most beneficial approach (Lee et al., 2017). People can choose to focus on five broad groups of HRM policies and practices reported in the literature to offer a foundation for worldwide comparability. Culture and performance management, for example, are two of them.
Culture
Numerous current studies look at two cultural elements. The first is the challenge of fostering an empowering culture in which all employees are involved in the organization's decision-making and accountability (Nasiri, 2017). In a lot of US and UK companies, this component of HRM is becoming increasingly popular. The promotion of diversity management and the establishment of an equal-opportunity culture is the second factor to consider (International Labour Office, 2011). Ideally, these two behaviors are linked by a principle of inclusion, which entails welcoming everyone into the operation and treating them equally. Equality based on diversity includes all groups, regardless of race, age, sex, or religion, in recruiting, placement, and advancement.
Managing Staff Performance
Performance management policies and practices are another critical area of HRM policies and practices to consider. Goal-setting and rewards, performance coaching, career growth components, performance evaluation, and an appraisal are all linked together in this process. Firms are focusing on challenges related to employee performance as they strive to get the most out of their staff (Oppong, 2018). Due to worldwide competitiveness, assessing and motivating customer service, quality, innovation, and risk-taking behavior are among the most pressing challenges in performance management.
In short, these categories of HRM policies and practices may not encompass all human resource policies and practices relevant to global firms seeking a competitive advantage. Nonetheless, they represent some of the most critical contemporary policies and practices by academics and organizations (Patel et al., 2019). Thus, they are worthy of international comparison.
Theme 2: Management of Oversee workers
Factors Influencing Selecting and Staffing for Abroad Missions
Most HRM concepts can be applied in an international situation with adequate research. The most crucial aspect to consider is extensive research and understanding of cultural, economic, and legal differences between countries. Ideally, this section provides an overview of some particular difficulties for a global company, keeping in mind that any HRM theory can be applied to an international setting if addressed with caution (Bose & Dey, 2018). It is also worth mentioning that host-country offices should frequently stay in touch with home-country offices to ensure that rules and procedures align with the organization's objectives.
The selection process will be guided by an understanding of the vision and goal of a foreign assignment. A technical expert may be the ideal person for transferring technology, even though a sales executive may be the finest person for a product or service launch. Companies have typically selected personnel for abroad assignments based on technical, career skills, but evaluating global attitude is just as vital, if not more, for successful missions (Caligiuri et al., 2020). Ideally, this is especially true since overseas assignments play a more prominent role in leadership and staff development.
Furthermore, the ability of an expatriate to have a significant impact on individuals, teams, and enterprises from a distinct cultural perspective is critical to the company's performance in the host country to a large extent. According to a study performed by the Worldwide ERC Foundation for Workforce Mobility and the Thunderbird School of Global Management, employers may cultivate a global mentality in their employees by fostering fundamental character qualities (Abid et al., 2019). Moreover, according to international assignment placement statistics, the younger generation is becoming more fascinated and placed in overseas assignments. Cristiani & Peiró, (2018) also recommend increasing female expatriates due to the predicted leadership gap and the emphasis on mixed-gender leadership teams.
Finally, language instruction is a basic yet essential component of the project's success. Even though English is widely recognized as the global business language, the capacity to communicate in one's native tongue should not be disregarded. Take, for example, Rakuten, Inc., Japan's largest online retailer. English was mandated as the standard language by March 2012. Another example is Nissan and Sony, which have issued similar orders or have already implemented an English-only policy (Gahlawat & Kundu, 2019). Despite this, your employee will spend a significant amount of time outside of work when language proficiency is required to enjoy living in a foreign country. Furthermore, knowing the country's mother tongue and communicating and negotiating can aid one's team when working on an international project.
The difference in People Practices across the Globe
The impact of culture on global corporate management strategies and approaches is undeniable. Numerous studies have shown that national cultural systems and individual cultures significantly affect the company's social system in various ways. Managerial decision-making, management methods, and human resource management techniques, for example, are all influenced by national culture (García-Carbonell et al., 2018). Communication, motivation, management structure, societal perceptions of work design, and reward systems are all affected by national cultures. Furthermore, through labor laws, academic and technical opportunities for training, and industrial norms and regulations, national institutions impact organizational policies, especially human resource policies (Greenwood & Van Buren, 2017). Indeed, people's behavior in the workplace results from these routines, and culture, in essence, is a way of organizing beliefs into mental programs. Organizations may be comparable in objective dimensions such as physical plant, form, or product, but their meanings as interpreted by the surrounding human cultures differ significantly.
The function of national cultures in establishing organizational work environments and other social systems has been studied by several researchers in the field. Greenwood & Van Buren, (2017) contends that all that people share with other nations, regions, or group members but not with other countries, parts, or groups are referred to as culture. Culture refers to the shared values of people who belong to a specific social group and are of a particular nationality or birthplace. Essentially, a group of people creates, acquires, learns, develops, and passes on culture to future generations, whether consciously or unconsciously (Lee et al., 2017). It encompasses everything a group believes, says, does, and produces and its practices, beliefs, mores, habits, traditions, language, and shared systems of attitudes and sentiments, all of which contribute to establishing social norms.
Culture can also be thought of as a particular environmental feature unique to a country. Besides, it also refers to the mental training that separates members of one human group from those of another (Nasiri, 2017). Culture is a collection of several core beliefs that a group creates, finds, or evolves as it learns to deal with external and internal integration issues. In essence, culture permeates everything people do, own, and believe (Abid et al., 2019). It is a system of values, practices, and beliefs that impact the attitudes and acts of group members and is passed down through generations. Culture, in reality, is a collection of spiritual, material, intellectual, and emotional characteristics that distinguish a civilization or social group; it includes art and literature, as well as lifestyles, ways of life, value systems, rituals, and beliefs.
Cultural and Institutional Differences Critical to Managing Overseas Workers
The future provides even more opportunities to operate abroad as firms continue to flourish across boundaries and the world's economy becomes more accessible to both small and large organizations. Multinational and cross-cultural groups are also becoming more prevalent, allowing firms to tap into a broader knowledge base and fresh perspectives on business challenges (Oppong, 2018). Apart from the benefits of knowledge and skill, global organizations face possible stumbling obstacles regarding culture and global business. While culture has several definitions, it is ultimately a set of recognized and common standards to which a society conforms (Nasiri, 2017). What is conventional and accepted for professionals in one country may be entirely different for a coworker from another country in an international business setting. Understanding how culture affects global trade in three key areas: communication, decorum, and organizational hierarchy will help a company avoid misconceptions with global colleagues and clients and prosper in a globalized corporate environment.
Communication
Effective communication is vital for any organization's success, but it is much more critical when one's information is at risk of being misconstrued. English is the legally recognized business language for many international organizations. However, it is not only what one says matters; it is also how one says it. While Finns value brevity and directness, Indian professionals may communicate in a more oblique and nuanced manner (Oppong, 2018). Furthermore, while knowing fluent English might help an individual boost professionally around the globe, understanding the value of nonverbal cross-cultural communication can be equally important in international trade.
Workplace Hierarchy
Organizational hierarchy and attitudes on managerial responsibilities fluctuate substantially between cultures. In junior and middle management, employees may find it challenging to speak up in meetings, criticize senior decisions, or express dissident viewpoints due to cultural norms. Indeed, these feelings are frequently indicative of a country's societal values or amount of social equality (Patel et al., 2019). For example, in the workplace, a country like Japan, which has long emphasized social hierarchy, relative position, and seniority respect, has adopted a similar method. Thus, this structure facilitates the delineation of company roles and responsibilities (Gahlawat & Kundu, 2019). Indeed, this also means that top management positions are expected to treat junior team members with formality and decency.
Theme 3: People Practices in Global Corporations
Role of People Practices in a Global Corporation
Businesses are increasingly operating worldwide due to growing globalization and improved mobility and communication between countries. Managing the multiple strains of the drive for integration and distinctiveness is a significant issue for organizations operating across international borders (Bose & Dey, 2018). In a broad sense, global human resource management comprises the same operations as domestic human resource management, such as planning and staffing, but it takes place within a single country (Abid et al., 2019). In addition, certain countries participate in IHRM initiatives. International Human Resource Management is an area of management study that studies the design and consequences of cross-cultural human resource practices in organizations. It sits at the crossroads of overseas trade, HRM, organizational behavior, and scholarships.
Furthermore, international HRM is divided into five categories: recruitment and selection, training and development, performance assessment, remuneration, and labor relations. Under the first function of IHRM, Recruitment, and Selection, the corporation hires new competent personnel for international operations (Caligiuri et al., 2020). During the selection process, the candidate whose credentials most closely fit the job requirements must be chosen from this pool. In the area of human resource management, staffing is a challenging problem to solve. Multinational firms' management and staffing practices have a considerable impact on the types of employees they hire. In a corporation with an ethnocentric strategy, natives of the parent country usually work in critical positions at headquarters and subsidiaries (International Labour Office, 2011). Companies look at both their headquarters' procedures and those used in their subsidiaries' countries when recruiting and selecting personnel. Local culture influences recruitment and selection procedures, and in some nations, local constraints need a one-of-a-kind strategy. Hence, striking a balance between internal corporate homogeneity and sensitivity to local labor practices is critical when choosing a good candidate.
Another critical goal of IHRM is development and training, which strives to offer employees adequate training to fulfill their goals and improve their performance and advancement. Global human resource development professionals must be in charge of employee training and development in subsidiaries throughout the world and specialized training to prepare expatriates for assignments overseas and create a select group of globally-minded managers (Cristiani & Peiró, 2018). International human resource development can be divided into two categories: centralized and decentralized. Ideally, training begins at the company headquarters, and corporate trainers travel to subsidiaries, adapting to local conditions.
Practices and Regulations Influenced by the International Setting
International human resources executives are under pressure to design strategies and procedures that will assist their organizations in flourishing in the face of significant commercial challenges. At the macro level, the global strategy HRM is used to ensure that HR policies, processes, and practices are consistent with the firm's fundamental values, aims, and objectives (Gahlawat & Kundu, 2019). At the middle level, HR executives are concerned mainly with labor union issues in the host country. By developing HR competencies and business-related abilities, HR professionals hope to promote a global perspective among their staff on a micro-level.
Thus, before implementing an IHR plan, the management team must determine the firm's current and future international operations, including multi-domestic, international, global, and transnational processes. Hence, to correspond with the broader corporate strategy, management should identify whether HR rules and practices should be standardized or specialized. If an organization's strategy incorporates integration, it must consider how local cultural, social, political, economic, and legal problems will affect any attempts to implement traditional HR standards and guarantee that a computerized database of global human resources is employed (García-Carbonell et al., 2018). Working with the senior management team to identify the competencies required to achieve global organizational objectives and national HR and management roles to formulate IHR policies and practices in the critical areas of sourcing, development, and reward is recommended when developing an IHRM strategy (Patel et al., 2019). Ultimately, this will aid in the organization's adoption of a multinational attitude.
People Management in an International Context
Many organizations worldwide have employed expatriate managers before globalization, the internet, and improved telecommunications, even since the initial days of international trade. Experts have critically assessed why worldwide organizations continue to hire expatriate managers, although they are a costly alternative. Ideally, the term expatriate derives from the Latin ex Patria, "out of fatherland," and refers to a foreign employee who works and lives temporarily in another country.
The Benefits of Using Expatriates
Expatriates increase their understanding of the local market. Indeed, employees who strive to handle international business from headquarters have a better awareness of the regional economic environment, business methods, and cultural variables by living and working in export areas. Hence, this local knowledge and understanding aids firms in reducing risk and avoiding mistakes that could jeopardize market success (Davis et al., 2018). Furthermore, they instill company culture. Davis et al. (2018) intimate that expats make approximately 25 percent more money than at home. Switzerland and the Gulf States are the top countries for those looking for better incomes. Around 52% of expats worldwide save more money than their nation of origin. (Wang, Bullock & Oswald, 2002). Besides, they also apply their knowledge of cultural variations to adapt any of those aspects to local business practices. Consequently, expatriates guarantee that clients receive a consistent level of service across all export territories by embedding parent company culture and procedures.
Moreover, expatriates facilitate knowledge transfer. Expatriates pass on their expertise and talents to their international partners. Additionally, they can help partners adapt corporate working methods and quality standards or utilize techniques and technology created by the parent firm, such as establishing manufacturing facilities. Partnering with different distributors or agents, expatriates can provide product and business knowledge to partners and build cooperative strategies to increase market penetration. A company can also get control over its environment (Global Expansion, 2020). Expats are more likely to invest in wealth. Indeed, expats want to invest in the host country, and their homeland since 57 percent of expatriates have more spare money. (Fee & Gray, 2020). Moreover, they deliver accurate information to headquarters and are qualified to determine corrective action if partners fail to meet targets. Local partners must also follow policies and processes and performance and customer service standards, which expatriates enforce.
Selection, Preparation, and Management of Expatriates
Unfortunately, successful domestic careers cannot be used to measure the success of expatriate employment. Most businesses utilize the same employee selection measures or criteria for all job seekers with the same job title, even though the performance expectations are likely to differ (Guttormsen & Francesco, 2019). MNCs can increase expatriates' chances of implementing proper selection programs that consider additional or specific performance dimensions established by the foreign environment (Linton, 2017). Since the dimensions that make up the performance construct for expatriate positions differ from those that make up the performance construct for domestic situations, expatriate employees in an international setting require a slightly different set of skills and abilities to complete the exact job they did successfully at home.
At the very least, a selection paradigm requires identifying the variables or elements that are critical to work success and the interactions between these various sets of variables. It also includes the weight that each component in a specific situation should be given. Therefore, it is imperative to spot the latter because assignments and selection are based on the tasks completed and the individual's setting (James, 2018). Various job assignments necessitate differing degrees of exposure to the local culture, which may differ from one's own. Indeed, these situational aspects must be considered in a selection paradigm (Jonasson et al., 2018). As a result, employing appropriate selection criteria should raise the chances of the organization selecting a candidate who can be an effective expatriate. Businesses that evaluate a wide range of selection criteria during the hiring process are more likely to hire someone who can succeed in a culturally different environment.
According to Kumar & Chhokar (2019), job ability, relationship ability, family circumstance, and language competence are the four determinants of success in an expatriate role. Recent reports recognized technical skills, highly developed human empathy, and management abilities as critical variables in expatriate performance (Nadeem & Mumtaz, 2018). Determination, tenacity, tolerance for ambiguity, ability to cope with stress, patience, a sense of humor, cultural adaptation, affect, and reading subtleties correctly are additional requirements highlighted in the expatriate literature.
HRM in the Resettlement and Reintegration of International workers
Preparing expatriates for overseas assignments is a critical task for both growth and short-term business trips. The task at hand is to ensure that staff who have been selected to work overseas do so successfully. Ideally, they will produce most of that work, but it is even more crucial for the firm to assist.
Keep in mind that an expatriate creates unique expectations and relationships between the firm and the family. The nature of employment with an expatriate worker has changed considerably. It expands to include areas of worry or concerns that are generally regarded as personal. The intricacy of the new knowledge base required and the involvement in previously restricted, frequently family-related domains necessitates an effective structure of regulations, practices, and data sources (Pinto et al., 2017). Consequently, it is critical to review rules to ensure that they provide the necessary support to the family, identify individuals who can solve problems, and connect the family with previous assignee families. It is also critical to constitute the spouse or partner and children as much as possible in the planning and preparation process.
Additionally, companies may consider financial compensation for a spouse's or partner's loss of income, financial aid for additional studies, establishing local spouse/partner networks, and using communications technologies, including email and internet access. Except for some sites where domestic workers can assist with security issues, domestic aid reduces in and around the lodging (Sousa & Gonçalves, 2017). Hence, there is an urgency to maintain contact with employees on assignment, maintain good performance management, and promote professional development and repatriation. Ultimately, it is instrumental for employees to have a mentor or sponsor who keeps in touch with them and keeps them informed about corporate developments and new career possibilities when they return home.
Reference
Davis, S. A., PhD., Fretwell, C. E., PhD., & Schraeder, M., PhD. (2018). Enhancing Expatriate Success: A Psychological Capital Perspective. Organization Development Journal, 36(2), 39-50. https://www.proquest.com/scholarly-journals/enhancing-expatriate-success-psychological/docview/2099386004/se-2?accountid=45049
Fee, A. (2020). How host-country nationals manage the demands of hosting expatriates: An exploratory field study. Journal of Global Mobility, 8(1), 25-54. http://dx.doi.org/10.1108/JGM-09-2019-0045
Fee, A., & Gray, S. J. (2020). Expatriates as catalysts: what and how Vietnamese locals learn from self-initiated expatriates. Cross-Cultural & Strategic Management, 27(3), 389-416. http://dx.doi.org/10.1108/CCSM-08-2019-0145
Global Expansion. (2020). How to Prepare Expatriates for Foreign Assignments. Globalexpansion.com. https://www.globalexpansion.com/blog/tips-for-preparing-expatriates-for-foreign-assignments
Guttormsen, D. S., & Francesco, A. M. (2019). Status and success: Do lower-status expatriates in multinational corporations experience different types of success? Journal of Global Mobility, 7(4), 364-380. http://dx.doi.org/10.1108/JGM-02-2019-0016
James, B. A. (2018). Cross-cultural communication imperatives: Critical lessons for Western expatriates in multinational companies (MNCs) in sub-Saharan Africa. Critical Perspectives on International Business, 14(2), 170-187. http://dx.doi.org/10.1108/cpoib-01-2017-0005
Jonasson, C., Lauring, J., & Guttormsen, D. S. A. (2018). Inclusive management in international organizations: How does it affect local and expatriate academics? Personnel Review, 47(2), 458-473. http://dx.doi.org/10.1108/PR-12-2015-0323
Kumar, R., & Chhokar, J. (2019). Self-initiated expatriates in the local organizations of developing countries. Management Decision, 57(7), 1659-1674. http://dx.doi.org/10.1108/MD-04-2017-0432
Linton, I. (2017). The Importance of Expatriates in Organizations. Bizfluent. https://bizfluent.com/info-12072421-importance-expatriates-organizations.html
Nadeem, S., & Mumtaz, S. (2018). Expatriates adjustment through transformation of social identity of Chinese expatriates working in Pakistan. Cross-Cultural & Strategic Management, 25(4), 642-669. http://dx.doi.org/10.1108/CCSM-08-2017-0095
Pinto, L. H., Cabral Cardoso, C., & Werther Jr, W.,B. (2017). Expatriates' withdrawal intentions: The influence of organizational culture and satisfaction with the assignment. Personnel Review, 46(8), 1852-1869. http://dx.doi.org/10.1108/PR-02-2016-0033
Sousa, C., & Gonçalves, G. (2017). Expatriates and Non-Expatriates: Effects of Cultural Intelligence and Multicultural Personality on Passion for Work and Satisfaction With Life. Psychological Thought, 10(1), 90-108. http://dx.doi.org/10.5964/psyct.v10i1.197
Wang, J., Bullock, C., & Oswald, S. (2002). Expatriate selection: The key to international success. International Business & Economics Research Journal (IBER), 1(11).
Choose Your Writer