5CO03 Professional behaviours and valuing people
August 23, 2021

Posted by:

Harry King

Category:

CIPD Level 5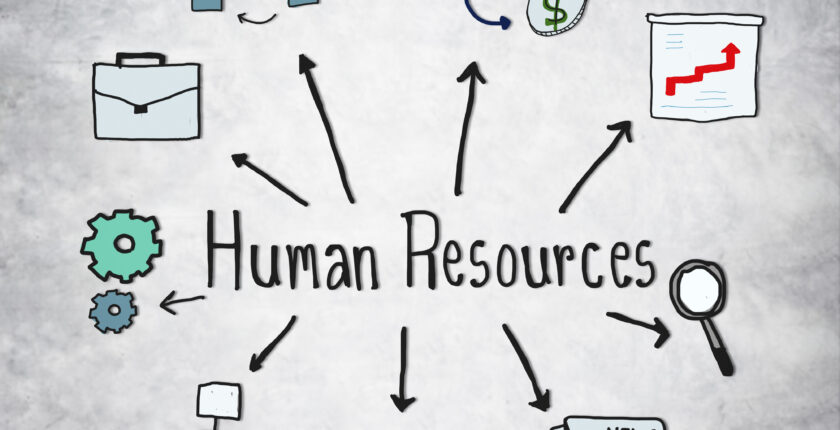 5CO03 Professional behaviours and valuing people
About this unit
This unit mainly involves applying important professional behaviors to develop better working relationships between employees and enhance their safety and well-being in the workplace. These behaviours include inclusivity, courage, and ethical behaviours. As a result, this unit emphasises how organisational performance can be enhanced by developing and mastering new professional practices and behaviours.
What you will learn
In this unit, learners gain insight into the ethical and professional behaviours required to work in the field of people practice. This knowledge is accomplished by enabling learners to determine the qualifications necessary to pass being a people practice professional, incorporate both ethical and personal values in real life, and influence the thoughts and behaviours of others through participating in discussions. Also, this unit teaches students how to use collaborative and inclusive approaches to emphasise its benefits to the business's performance and understand more about how employees should be treated within the work environment. This unit also aims to create and assess solutions that are meant to develop strong interpersonal relationships at the workplace. Finally, it explores the evolution of people professionals, teaching learners to show commitment and loyalty to learn, develop professionally, and improve performance. As a result, the unit promotes the ability of learners to analyse their strengths and weaknesses and areas they need to develop to come up with various activities that would help them achieve success after completing the unit.
This unit is suitable for persons who
This unit is essential for a wide range of qualifications and fields. The points below do not necessarily mean that you have to achieve all of them but show that having the requirements might help determine the people suitable to undertake it. The persons:
Should be working under or aspiring to work with human resources or learning and development field.
Should have the role of enforcing strategies and policies based on human resources or learning and development.
Should possess a relevant work experience or degree and looking to enhance the career path.
Should have studied diploma or certificate for CIPD level 3.
Should be aspiring to build a career under people management.
Learning outcomes.
After fully completing this field, students will be able to fulfil three primary learning outcomes. The learning outcomes are comprehensive, enabling learners to have broader capabilities to fulfil their professional responsibilities. These learning outcomes are as follows:
Be able to apply ethical and professional behaviour while working in the field of people practice.
Under this learning outcome, learners will apply their knowledge and skills in various aspects of people practice. For instance, they will gain the skills and behaviour required while working in the people profession. These skills and behaviours include inclusivity, honesty, fairness, and equality. Also, the learning outcome enables learners to recognise how to incorporate ethical and personal values in the workplace to benefit both the organisation and the people working within it. Similarly, studying this unit is learners gaining the ability and confidence to influence the people around them by contributing to discussions about issues affecting the organisation. Also, this learning outcome enables learners to develop a sense of responsibility for their actions in the workplace by using approaches such as recognising faults and rectifying them. Apart from that, learners will also be taught to effectively determine how to approach situations that would conflict with the firm's ethical values, such as whistleblowing.
Be able to enhance the development of positive working relations by applying strategies that promote collaboration and inclusivity.
Here, learners will be equipped with the theory that defines how an organisation and its people benefit from positive working relations such as fair treatment, value, and inclusivity. Also, this learning outcome will make it easier for the learners to effectively use feedbacks and interaction with others to design efficient people practice solutions and strategies for organisations. Also, the outcome makes them learn how to analyse the solution's effectiveness about the engagement and performance of people within the organisation. The learning outcome also provides learners with the skill of developing personal values that would enable individuals to work inclusively but build positive interrelations with other individuals. These values include actively listening to different opinions, building trust, and sharing knowledge and opportunities.
Be able to portray a commitment to improving their performance, developing their profession, and gaining more knowledge in people practice.
Under this learning outcome, learners can exploit their responsibilities as people professionals by determining how their field is evolving and how the evolution can affect the continuous development of their profession. Similarly, this learning outcome also enables individuals to apply self-assessment and feedback to analyse their developmental areas, strengths, and weaknesses. Also, students will enhance their learning journey by developing various formal or informal activities based on continuing professional development (CPD). Also, the learners will be able to assess the effects of the CPD activities on their performance and behaviour.
What are the entry requirements?
The CIPD does not have specific set requirements for people wanting to pursue this unit. However, every institution offering it has its entry criteria for the unit. It is, however, essential for learners to determine what they want to achieve at the end of the unit before pursuing it. For instance, the foundation level 3 certificate would be necessary if the candidate wants to pursue a career in HR, such as an HR assistant. Also, learners who want to pursue the unit without the foundation level 3 certificate would be more engaged if they have experience in the relevant profession beforehand.  This experience is required because the unit's assignments are a degree level that requires learners to have a foundation. Therefore, the entry requirements for the unit include:
A relevant degree or work experience in Huma Resources (HR) or Learning and Development (L&D) is a requirement in some institutions.
A foundation of CIPD level 3 certificate.
Fluent in written and spoken English, or an equivalent of IELTS 6.5 or ESOL level 2.
How we can help
We have a team of academic experts who can tackle a wide range of assignments in this unit. We are among the most trusted writers and researchers who offer academic help for simple or complex assignments. We dedicate our time to offer the best solutions to our esteemed clients as we offer great value for their money, trust and time.
Resources for 5CO03
Beevers, K., Hayden, D. and Rea, A. (2019) Learning and development practice in the workplace. 4th ed. London: CIPD Kogan Page.
Department for Business, Innovation & Skills and Government Equalities Office. (2013) The business case for equality and diversity: a survey of the academic literature. BIS Occasional Paper No.4. London: The Department. Available at: www.gov.uk/government/publications/thebusiness-case-for-equality-and-diversity-asurvey-of-the-academic-literature
Frost, S. and Kalman, D. (2016) Inclusive talent management: how business can thrive in an age of diversity. London: Kogan Page.
Gifford, J. (2019) Employee engagement and motivation. Factsheet. London: Chartered Institute of Personnel and Development. Available at: www.cipd.co.uk/knowledge/fundamentals/relations/engagement/factsheet
Human Resources Available at: www.hrmagazine.co.uk/
Martin, M. and Whiting, F. (2020) Human resource practice. 8th ed. London: CIPD Kogan Page. Pink, D. (2018) Drive: the surprising truth about what motivates us. Edinburgh: Canongate Books.
People Management Available at: www.peoplemanagement.co.uk
Personnel Today Available at: www.personneltoday.com/
Taylor, S. and Woodhams, C. (eds). (2016) Studying human resource management. 2nd ed. London: CIPD Kogan Page.
Website of the Chartered Institute of Personnel and Development and part of the Knowledge Hub, offering a range of resources about ethics www.cipd.co.uk/knowledge/fundamentals/relations/diversity
Website of the Chartered Institute of Personnel and Development and part of the Knowledge Hub, offering a range of resources about diversity and inclusion https://peopleprofession.cipd.org/learning
Website of the Chartered Institute of Personnel and Development, offering free online courses to members on the eight core behaviours of the Profession Map, including ethical practice, professional courage and influence, valuing people and working inclusively